You are here
Woodshop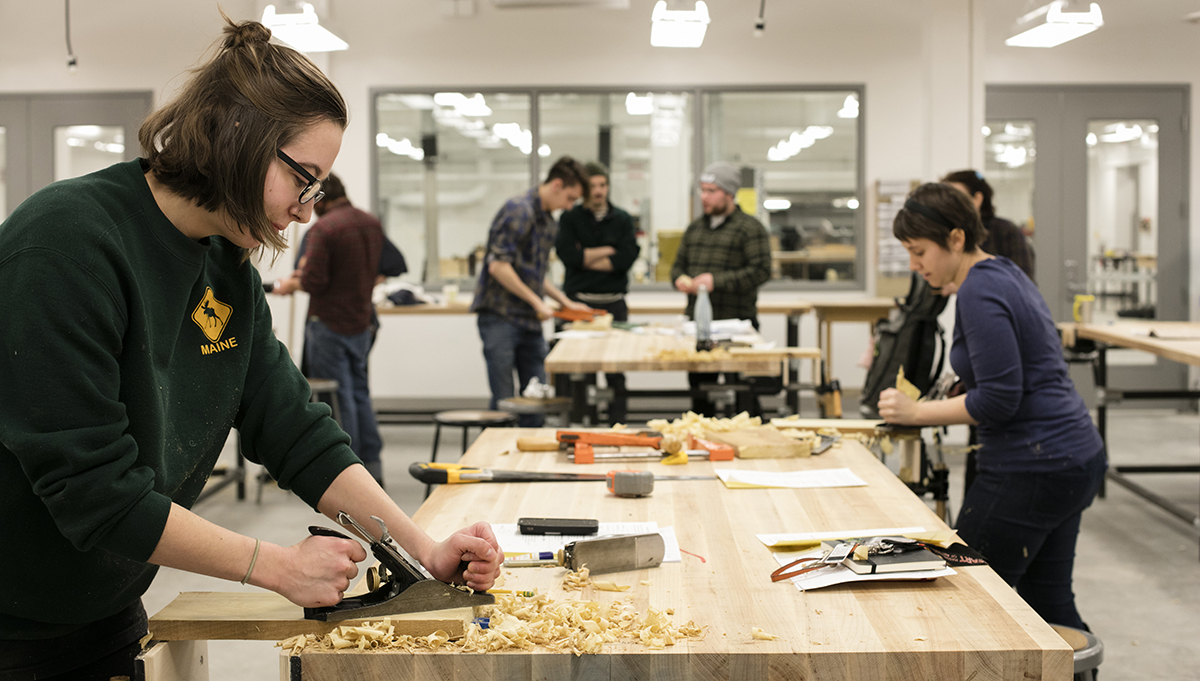 Located on the lower level of the Design and Media Center, MassArt's Woodshop offers students from all areas of the College, including Sculpture, Architecture, Furniture Design, and Industrial Design, access to professional tools and equipment.
Safety is a top priority; shop managers and monitors are on hand to assist students with questions and equipment. 
Popular classes meet in the Woodshop, including "Furniture Design" and "Toys for Elephants," in which students design objects and enrichment activities for an actual pair of Asian elephants at a local zoo. 
Woodshop facilities include:
a bench room
a machine room
ample storage space for wood
neighboring classroom space for lectures, presentations, and critiques
---
The woodshop is available during scheduled hours to MassArt students who are currently enrolled in a course which uses the woodshop for each class, or have successfully completed one of the following gateway courses: TDA/3DTD-201 Projects in Wood, EDAD-202 Methods and Materials, EDID-220 Joinery or EDAD-307 Furniture Design.
In addition to curriculum provided in Industrial Design and Furniture Design, 50% of the curriculum delivered in the Woodshop is from the Fine Arts 3D disciplines.
Previous experience may be accepted as a prerequisite at the discretion of the woodshop studio manager.  Open access hours change each semester and are posted outside the shop.