You are here
Woodshop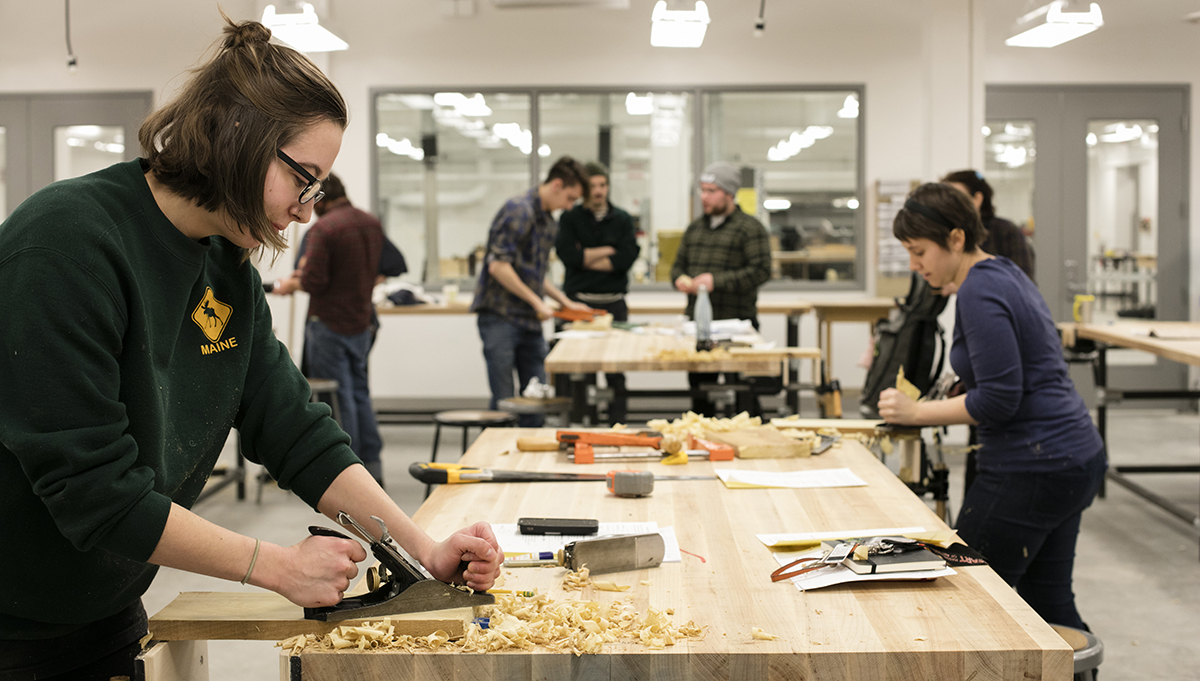 This state of the art facility is a safe and efficient resource for everyone who walks through its doors.
The woodshop is available during scheduled hours to MassArt students who are currently enrolled in a course which uses the woodshop for each class, or have successfully completed one of the following gateway courses: TDA/3DTD-201 Projects in Wood, EDAD-202 Methods and Materials, EDID-220 Joinery or EDAD-307 Furniture Design.
In addition to curriculum provided in Industrial Design and Furniture Design, 50% of the curriculum delivered in the Woodshop is from the Fine Arts 3D disciplines.
Previous experience may be accepted as a prerequisite at the discretion of the woodshop studio manager.  Open access hours change each semester and are posted outside the shop.