You are here
Art students give old jewelry a major makeover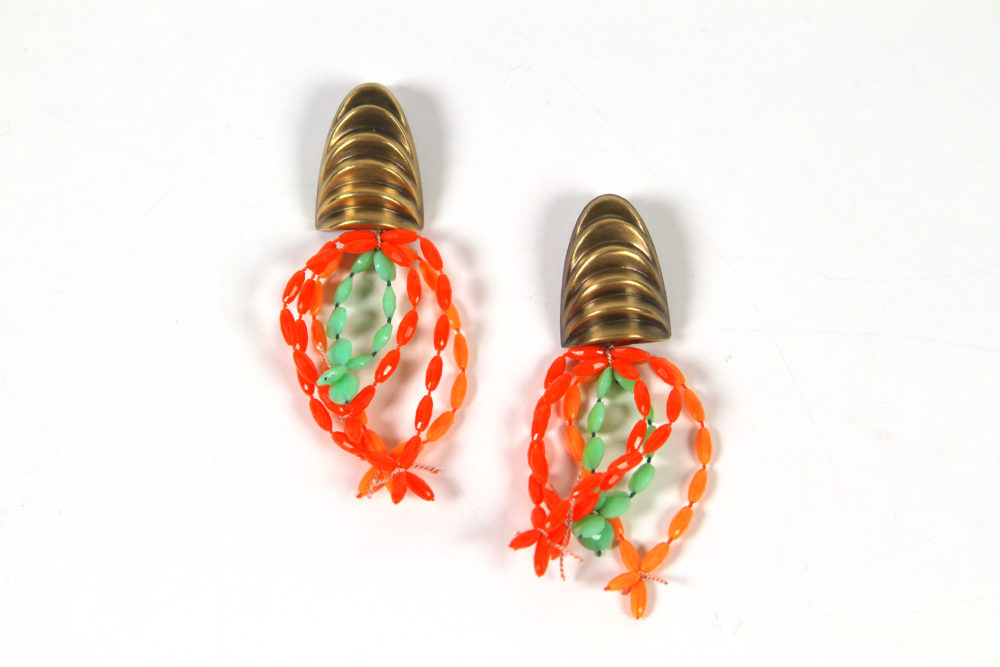 Date:
Friday, December 10, 2021
A special program to repurpose old jewelry brought together students and faculty from the Massachusetts College of Art and Design, North Bennet Street School, and the School of the Museum of Fine Arts at Tufts University this fall semester.
Called Radical Jewelry Makeover, the collaborative program brings awareness to using recycled materials and gemstones to create new jewelry.
Emily Cobb, a professor at MassArt in jewelry and metalsmithing, began teaching the course in collaboration with SMFA Tufts professor Tanya Crane this year. Between the institutions, 22 students enrolled in the course to learn how to create jewelry ethically.