You are here
Letterpress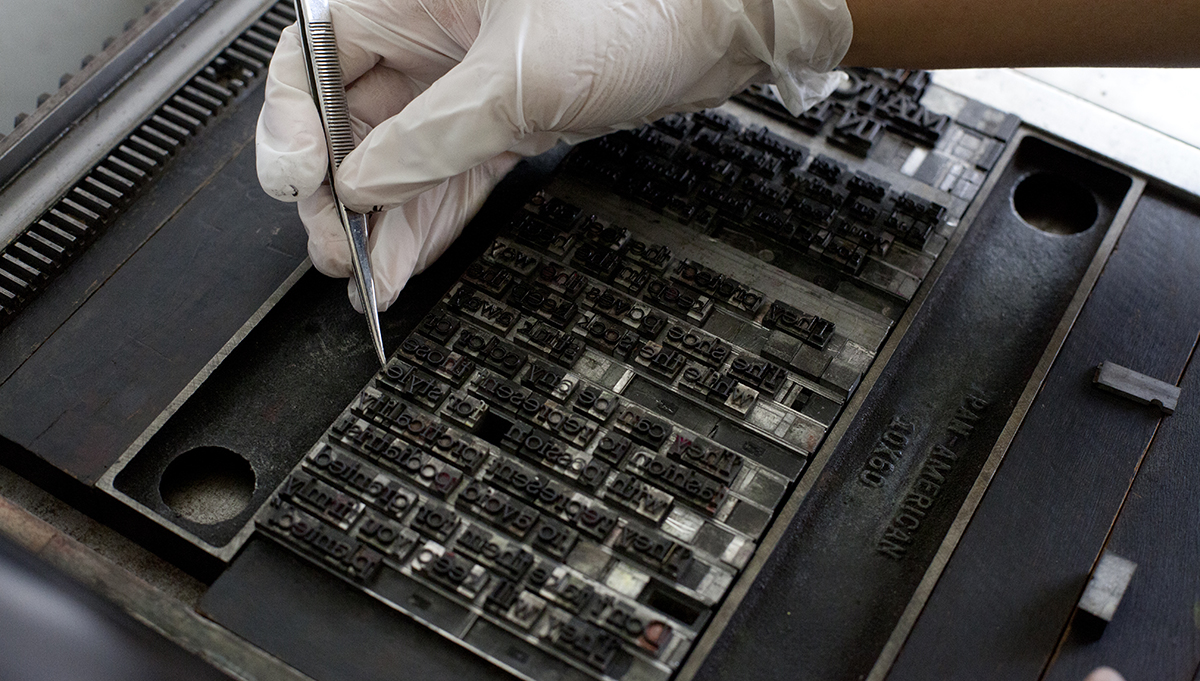 Located in the Communication Design Studio on the 9th floor of the Tower Building, the MassArt Letterpress is one of the largest shops for learning letterpress in New England. In addition to more than 500 fonts of metal and wood type, the shop houses five Vandercook presses including three SP15s, a Universal 1, and a 219 Old Style.
The Graphic Design Department offers classes and workshops to students in the day program as well as through Continuing Education. Students learn about the traditions and craft of printing using letterpress and the historically intertwined relationships between typographic and printing technologies.
To access the MassArt Letterpress shop students must be enrolled in a full-time or Continuing Education course or workshop.