You are here
Design and Media Center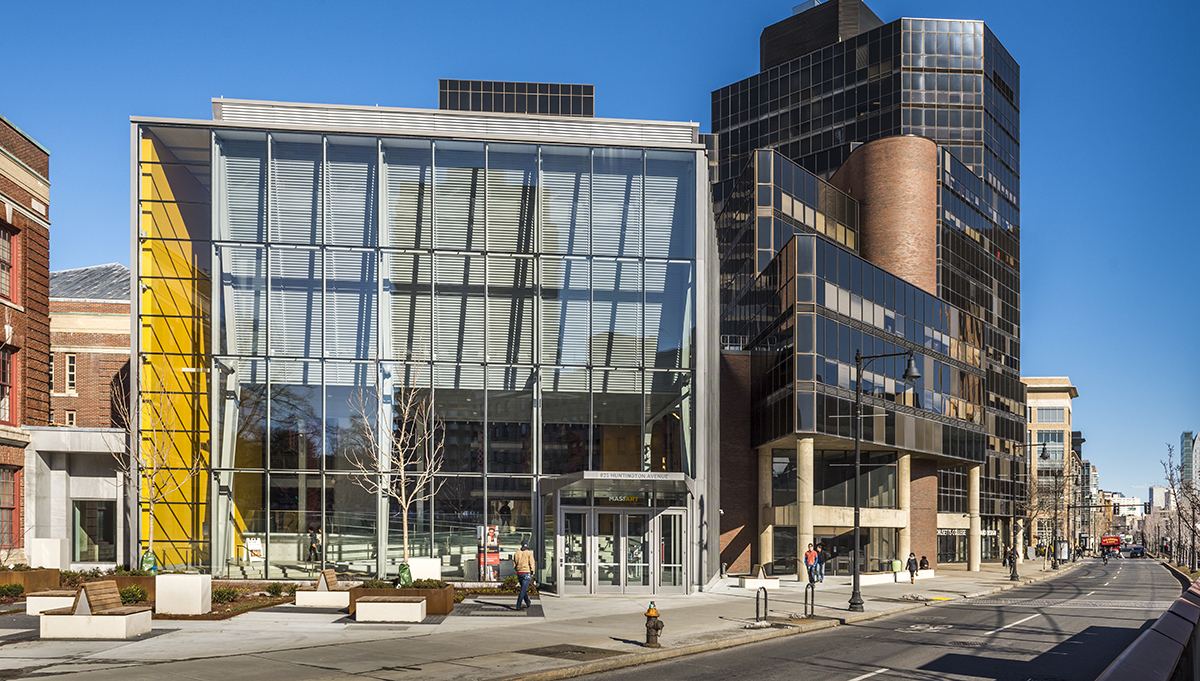 New in 2016, MassArt's Design and Media Center (DMC) is the front entrance of campus as well as a central artery connecting the Tower Building with North, South, and East halls. This 40,000 square foot building provides a flexible framework to support contemporary, interdisciplinary practices and teaching methods.
The building's highlights include:
A three-story, sky-lit atrium for events and installations
A two-story exhibition space for graduate student work
A 130-seat Lecture Hall with a 4K digital projection and sound system
A state of-the-art lighting studio for Film/Video students
Two high-tech Black Box Studios
A Fully-equipped Sound Studio
Modern, fully appointed Wood Shop
Numerous project rooms that can be flexibly booked by Faculty and students from across all disciplines
Additional gallery space
Product Development Laboratory
View the DMC on our virtual tour
---
Designed by Susan T. Rodriguez of New York-based Ennead Architects, this $40.4 million project marks a major higher education capital project commitment of the Baker-Polito Administration and Massachusetts Division of Capital Asset Management and Maintenance (DCAMM), supporting the creative industries in Massachusetts. Built to meet LEED Silver certification, the Design and Media Center will be a laboratory for interdisciplinary learning as well as a space for community collaboration.
Re-purposed from an underutilized gymnasium in the center of campus, the Design and Media Center was carefully designed to establish a new interdisciplinary, flexible space model that would meet the rapidly evolving standards in art and design education and match contemporary studio practice. New opportunities for collaboration among disciplines and collaboration with corporate partners will advance opportunities for MassArt students and better prepare graduates for roles in the creative economy.