You are here
William Wegman by Andrew Lampert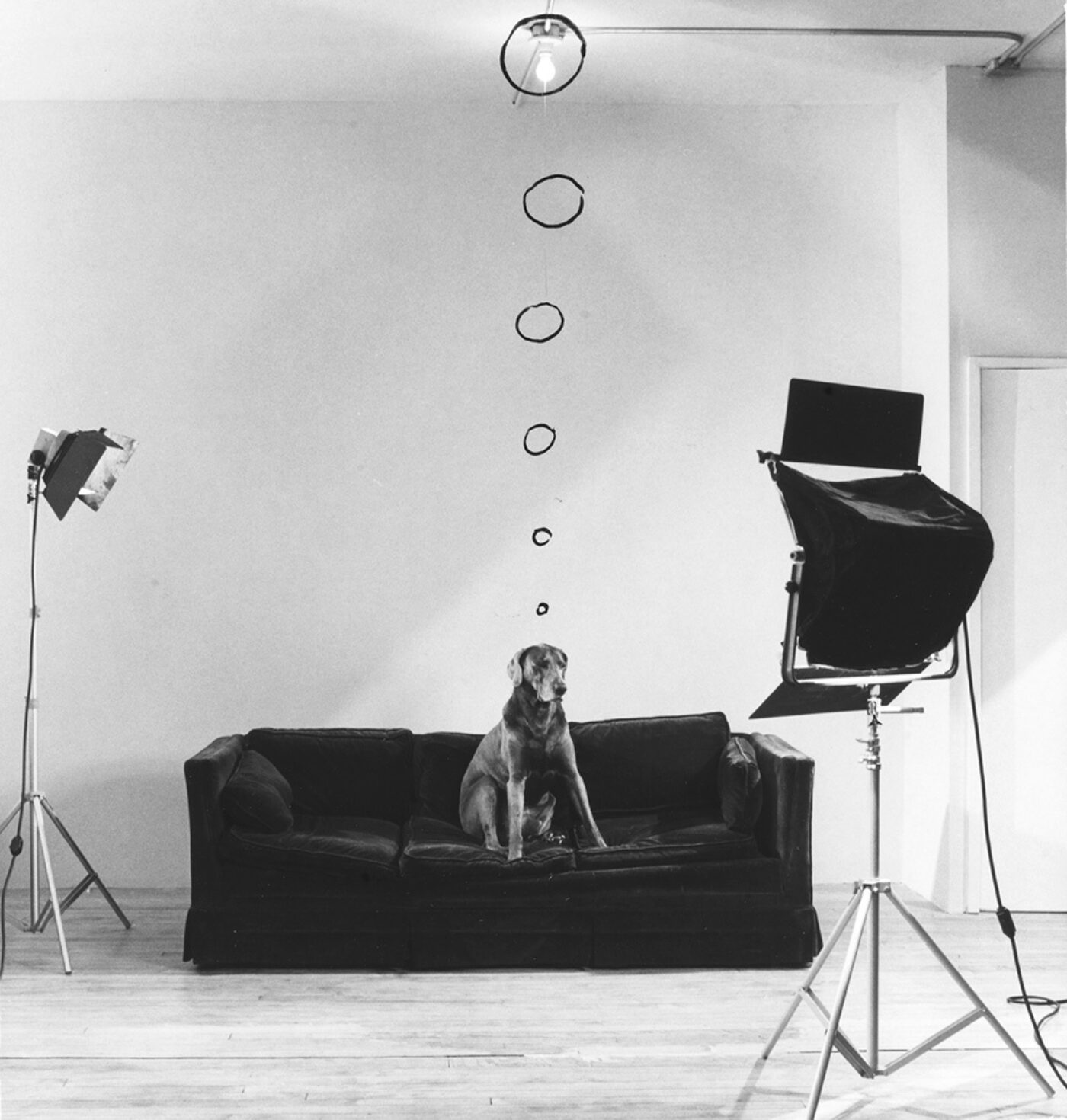 Perhaps best known for his iconic photos of Weimaraners, William Wegman ('65, BFA, Painting) has been making conceptual work and "laugh-out-loud art" since the 1960s.
"Considering the state of the world as of late, we could all really use an injection of William Wegman to cure our woes. At least that's what I discovered when I took on the dream job of editing William Wegman: Writing by Artist, which was just published by Primary Information. The book project got started before the Covid lockdown, and in the dark days that followed, I found my downed spirits being hoisted by the mood-enhancing weirdness of Wegman's laugh-out-loud art. For many around the globe, he is the iconic Weimaraner photographer, but those in the know have long recognized Wegman as one of conceptual art's most prodigious practitioners. His perception-bending photographs from the late 1960s and 1970s remain remarkably fresh after all these decades, and his canonical, deeply enjoyable early videos helped to define the burgeoning medium. In the ensuing years, Wegman incorporated drawing—and later, painting—into his expansive and prolific practice, and while moving forward he rarely ever looked back.
"As the title indicates, the new book focuses on Wegman's writing; however these are not your typical artist statements or aesthetic theses. While I was initially focused on assembling a substantial grouping of the delirious texts he typed in the 1970s, what I came to realize is that words run throughout Wegman's output in all mediums, from back then up to the present. The book brings together a career-spanning swathe of largely unseen work that was excavated from boxes in the artist's New York City studio, which is where we met to discuss our shared passion for humor, wordplay, and music."
—Andrew Lampert