You are here
8 fluid ounces could be a cup of coffee, subtle subversion or just a fun show at Glassell Gallery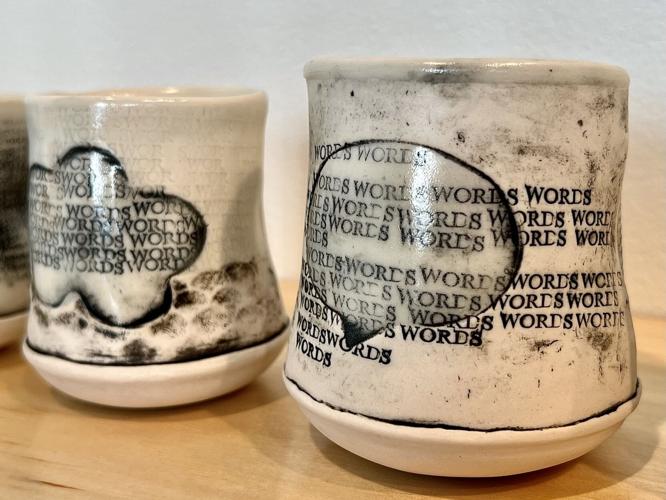 Date:
Friday, February 18, 2022
"The biennial national invitational ceramic cup exhibit celebrates its 10th showing this year, featuring work by 13 artists, including LSU alumni Adam Meistrell, of Naples, Florida; and Joe Nivens and Melodie Reay, both of Baton Rouge; along with Peter Smith, who teaches art at Southeastern Louisiana University in Hammond.
Each artist was asked to create 10 cups and one pouring vessel, which were installed in Glassell with the help of students in LSU's Ceramic Art Students Association.
The students also chose Paul S. Briggs as the show's curator. Briggs is an associate professor at The Massachusetts College of Art and Design in Boston and also has work in the show."