You are here
Frances Euphemia Thompson Gallery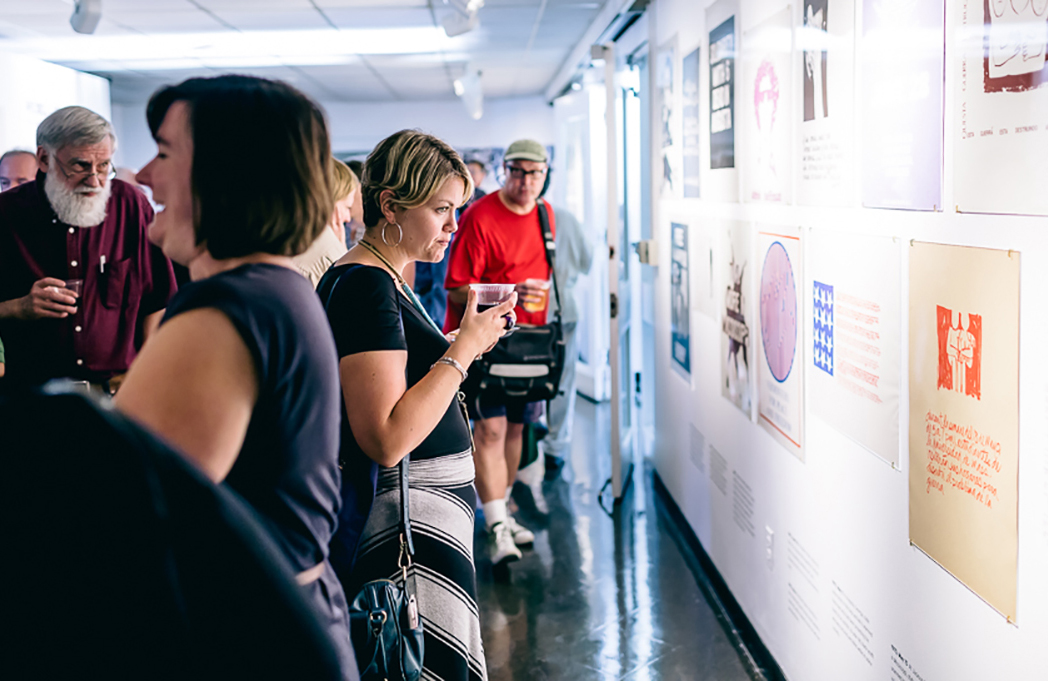 Named after the influential alumna and art educator, Frances Euphemia Thompson (1896-1992), these exhibitions celebrate the work done by artists in their community, innovation in artistic disciplines, and reflections on engaging and thought-provoking pieces.
The Frances Euphemia Thompson Gallery (Thompson Gallery) features curated exhibitions honoring distinguished members from the MassArt community.
About Frances Euphemia Thompson
Frances Euphemia Thompson was a groundbreaking artist, writer, and educator. As one of the first African-American women to graduate from MassArt, then known as the Massachusetts Normal Art School, she dedicated her long career to improving the lives of students through art and education. Her undergraduate thesis explored how art programs could be employed in segregated rural schools and was adapted and published as a statewide manual for teachers by the Board of Education in her native Tennessee. 
Thompson received a Certificate in Elementary Teaching and Supervision in 1923 and a Bachelor of Science degree in Art Education in 1936, both from the Massachusetts Normal Art School. She earned a Master of Arts in Teaching (MAT) from Radcliffe College (Harvard University) in 1945 and taught at Tennessee State University from 1923 to 1969, becoming a Professor and Director of the Art Department in 1944.
At MassArt's previous location—the Longwood Campus—a gallery was first dedicated to her in 1979. The renaming of the President's Gallery at MassArt's current location restores Frances Euphemia Thompson's name to a well-deserved place of honor at the College so that faculty, students, staff, and visitors will be reminded of her legacy and her faith in art as a way to build a better world for all.
Exhibitions & Events