You are here
The Lab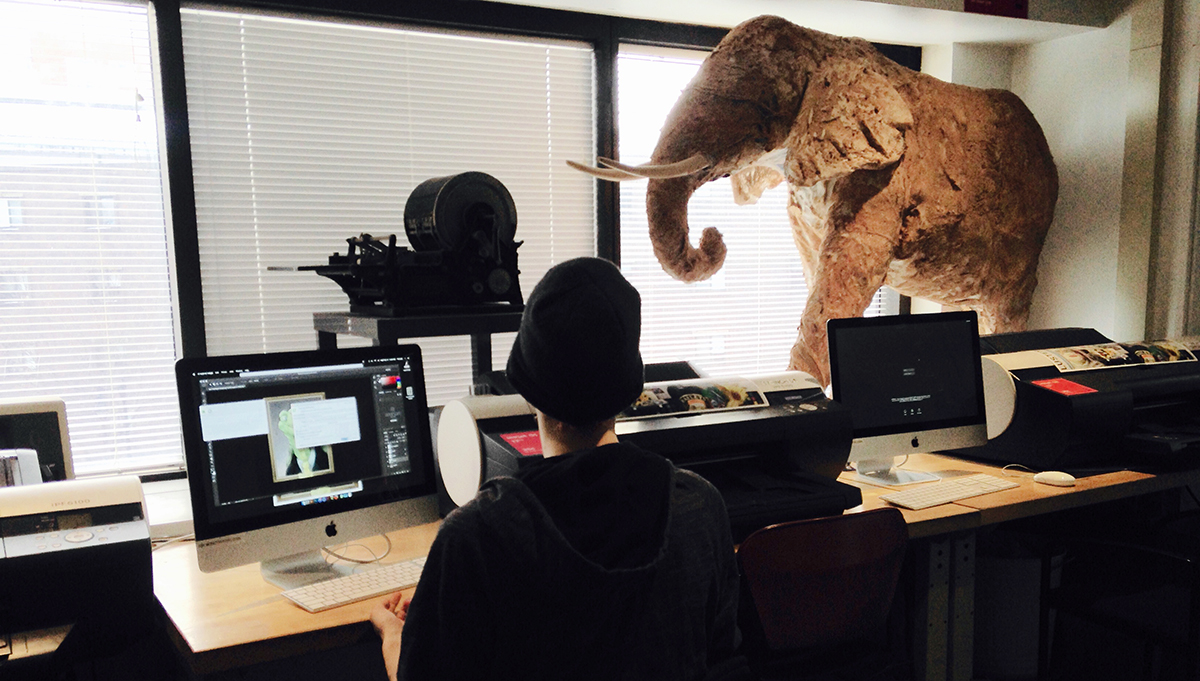 Interdisciplinary studio environments available to students in all departments. These computer labs are frequently used as classroom spaces as well. 
Installed hardware and software reflect the realities of professional work environments for artists as closely as possible. Software is kept current, and hardware is upgraded every three years. 
The lab supports activities including electronic design (print and Web) and prepress, animation, digital illustration, photography, video and audio, interactive multimedia, 3D modeling and rendering, animation, electronic device control, and computer programming.
Staff members, who are artists or designers, or our student lab monitors are always available to provide assistance and help minimize the difficulty of using the technology and printing.