You are here
Printshop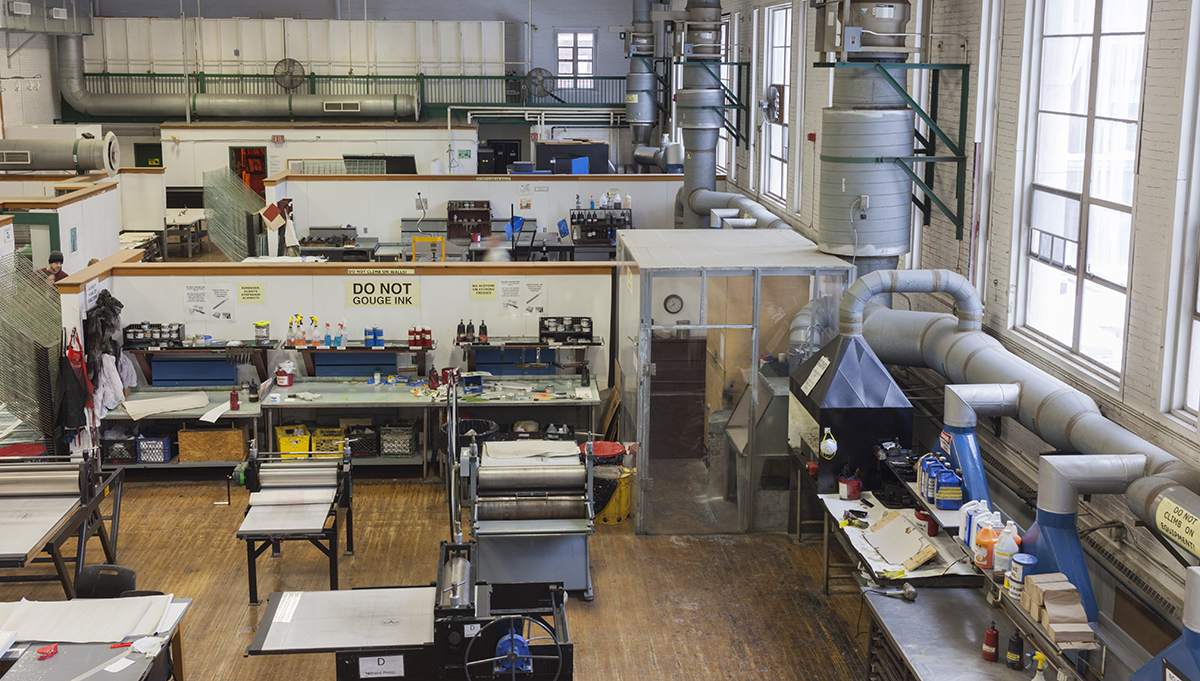 The 9,000 square foot printmaking studio, located in the MassArt's East Building, was constructed in an open plan divided into three sections: an etching, relief, monotype area; lithography and additional relief area; and a silkscreen area.
The printmaking shop includes two plate makers and one exposure unit used for all print technologies, along with a small darkroom. The Computer area contains three iMAC computers, one 11″x17″ scanner, two black and white laser printers to create photo and digital transparencies, a digital projector, and a large format projector screen in addition to the College's large format printers, laser cutter, and photo documentation equipment.
Junior and senior printmaking majors have access to individual studio spaces.
Each year MassArt hosts 'Iron Printmakers' with area colleges, School of the Museum of Fine Arts, Art Institute of Boston, and Boston University College of Fine Arts. MassArt also hosts a visiting artist for its 'Master Print Series' project each year.