You are here
Foundry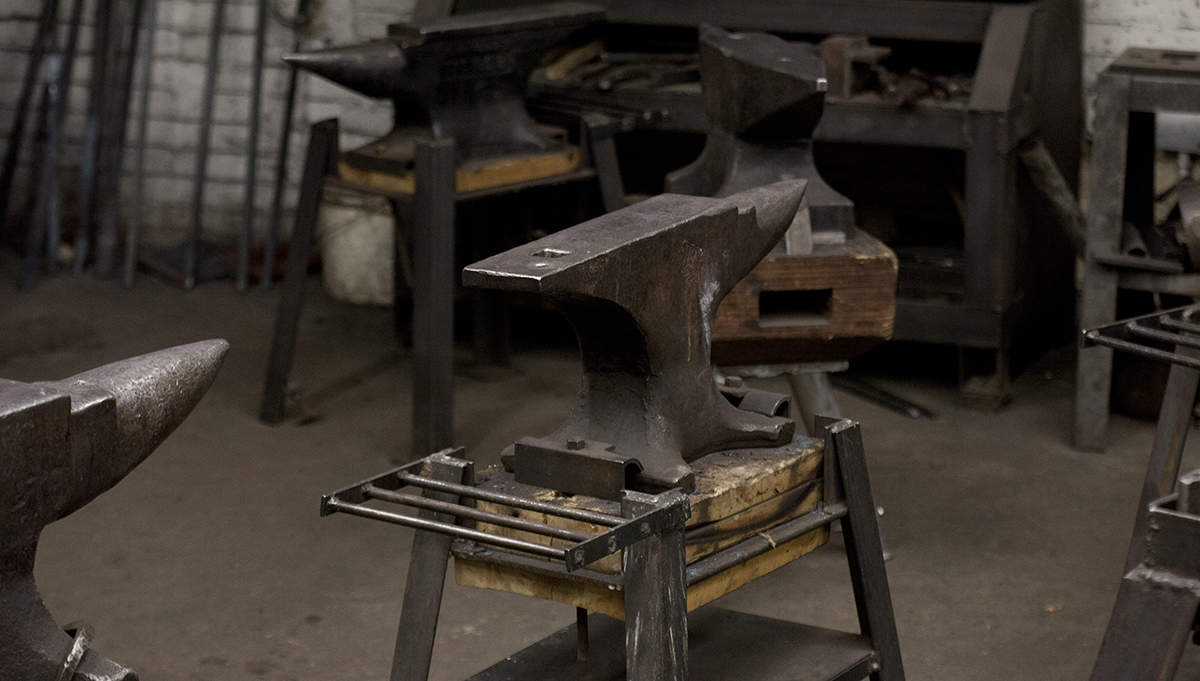 The Fine Arts 3D Sculpture metalshop provides industry quality metalworking facilities to all students at MassArt. This includes a full-production metal foundry for cast bronze, aluminum, and iron using sand molds, and the lost wax method with ceramic shell.
The fabrication shop boasts 5 industrial grade MIG welders, 5 TIG welders, plasma cutters, vertical mills, drill presses, horizontal and vertical bandsaws, a 60" mechanical roll mill, 10 ga x 6' mechanical shear, an ironworker, and a forge area with both gas and coal fired forges. An overhead bridge-crane and monorail hoist allow for extensive material handling, and the opportunity for students to work at a large scale.
This facility sits adjacent to the College's courtyard, which serves as an outdoor classroom for our Iron Casting program.