You are here
Andy Li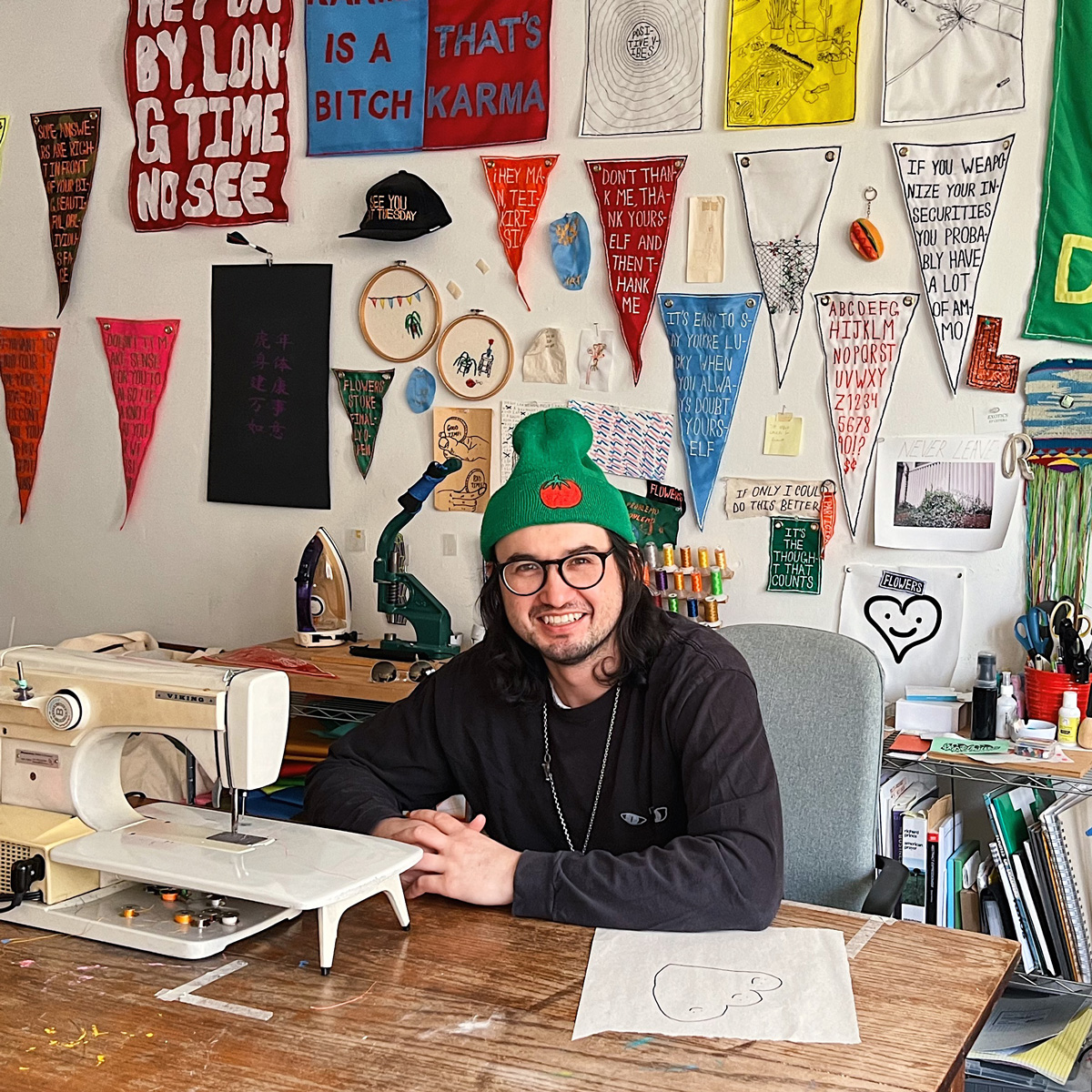 "I believe that my time at MassArt cemented the desire to maintain a studio practice while riding the highs and lows of a work life balance. The connections I have made and continue to make have allowed me to find creative outlets for myself. Even during times in my life when I was not as active in creating work, I knew that I would still have the community, skills, and creative problem solving abilities to jump back in when I was ready."
Andy is a Boston based artist who focuses on the power of now. His work is a reflection of the day to day mundane and the moments of greatness that we perceive in an instant. Andy is a MassArt graduate with a BFA in Media and Performance Art with a focus in Film/Video and 3D Sculpture with a focus in Fibers and Soft Sculpture.
Andy is a self proclaimed believer in the suggestive nature of positivity, and he often encourages those around him to keep failing in order to keep improving. Always trying to adapt and evolve, his work and his personal attitude is the visual exploration to the saying, "You can't make an omelette without cracking a few eggs."