You are here
Design and Media Center Atrium
Open: 7:00am - 7:00pm daily
The Design and Media Center, designed by Susan T. Rodriguez of Ennead Architects, opened in January 2016 as the new front door to the MassArt campus. The first purpose-built academic space on campus, the Design and Media Center was carefully designed to establish a new, interdisciplinary flexible space model that would meet the rapidly evolving standards in art and design education and match contemporary studio practice. The space offers new opportunities for collaboration among disciplines and collaboration with external partners to better prepare graduates for their careers. The course Structured Light, and the culminating installation, Rainfield, exemplifies the purpose of the new interdisciplinary building and the real-world experiences that this new space affords MassArt students.
Exhibitions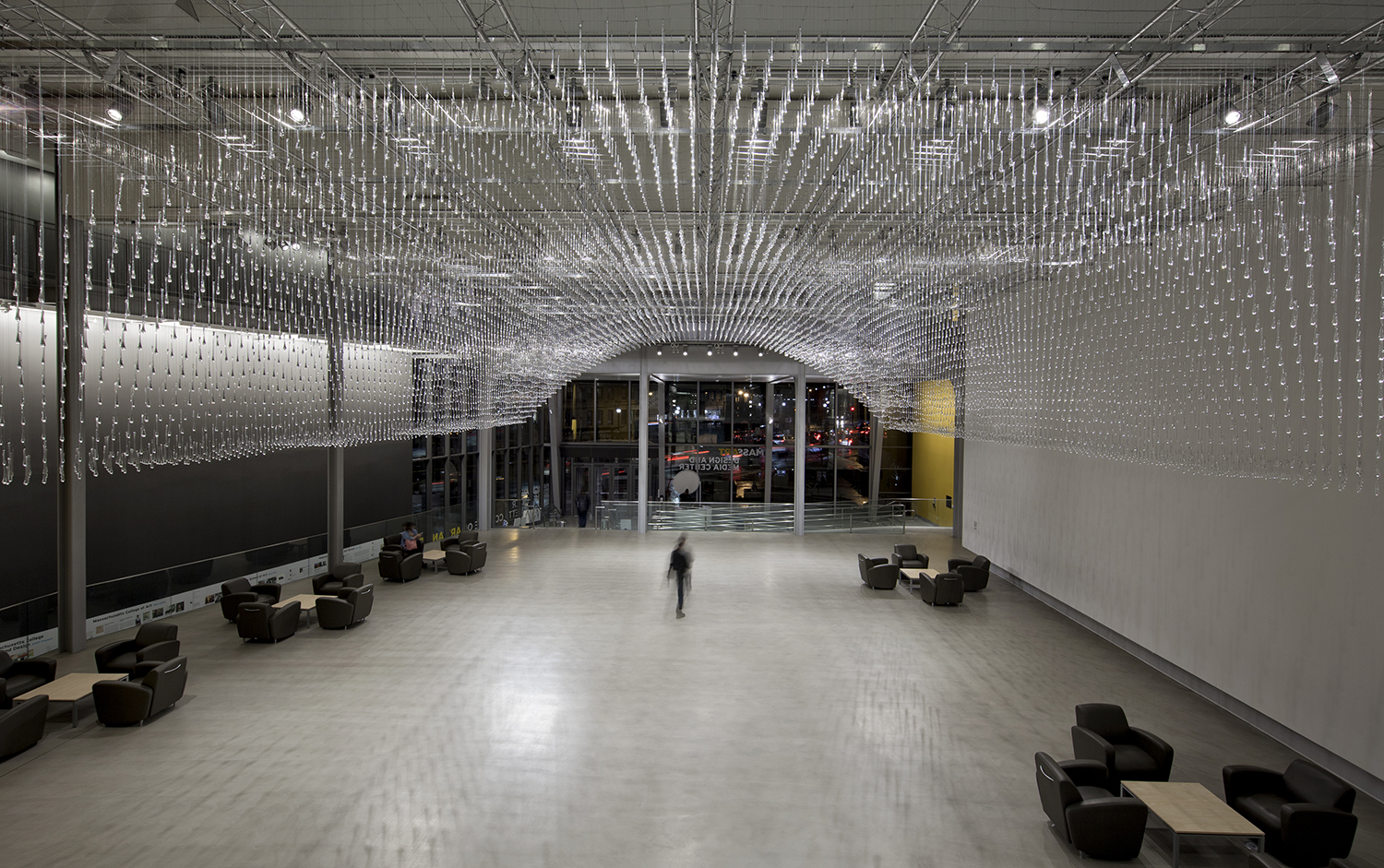 Design and Media Center Atrium
Rainfield is the first site-specific installation in the College's new Design and Media Center. Conceptualized by Visiting Professor, sculptor Daniel Clayman, this installation was created in partnership with his 18 students in the fall 2016 class Structured Light.