You are here
Tyrone Maurice Adderley Lecture Series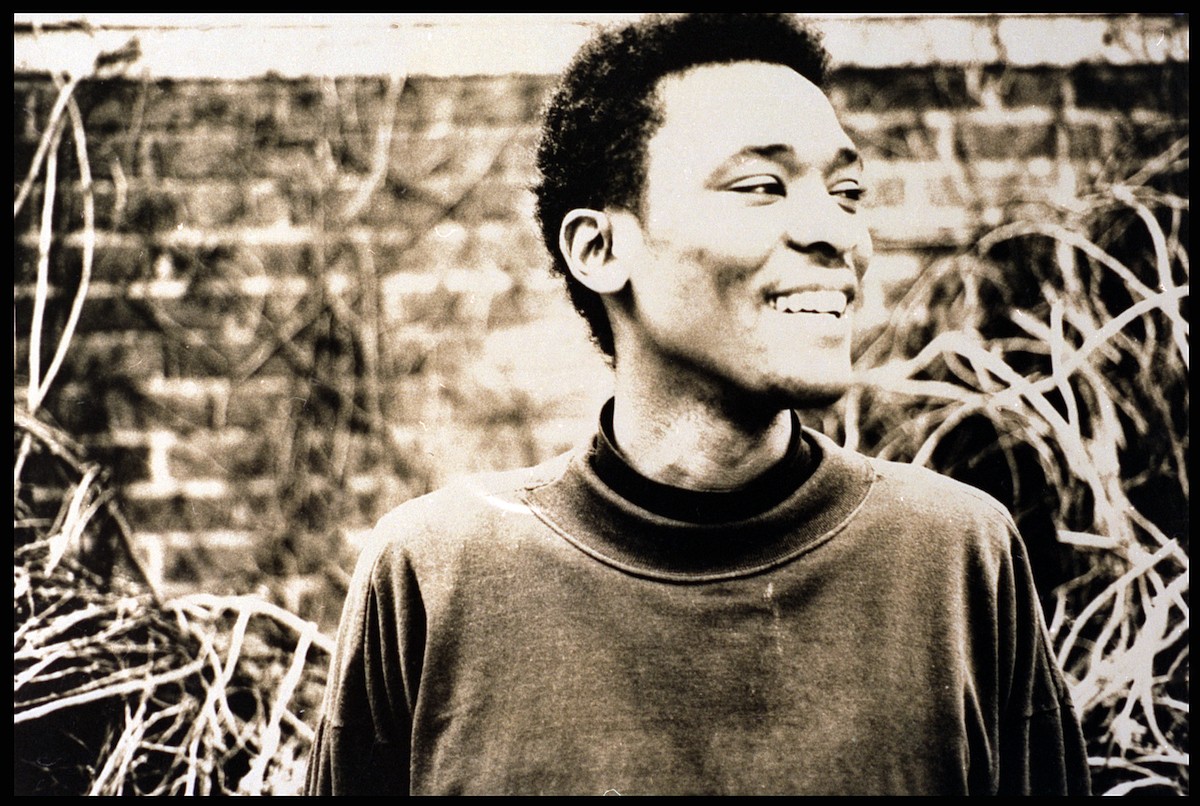 Tuesday, november 7, 2023  |  6PM - 7:30PM  |  TOWER AUDITORIUM
Join us for the Fall 2023 Tyrone Maurice Adderley Lecture featuring Sarah Elizabeth Lewis, the John L. Loeb Associate Professor of the Humanities and Associate Professor of African and African American Studies.
The Office of Justice, Equity, & Transformation and Academic Affairs are guiding the Tyrone Maurice Adderley lectures into the next generation. We renew our focus to elevate a platform for artists, scholars, and thinkers identified from the African diaspora to help us live our values in pursuit of a just, compassionate, and equitable learning environment.
To take us further, in 2022 we launched the Tyrone Maurice Adderley Artists in Residence program which expands the lectures by supporting opportunities to learn from artists, be in community, and engage with expansive ideas of art and the creative process.
Artists in Residence
Our inaugural artists in residence are GN Crew Boston, who have over 30 years of experience between them creating mural art in Boston and beyond. The GN Crew shared a glimpse into their process of generating ideas from concept to execution and students had an opportunity to learn about their process in a Black Book session where concepts begin to take shape.
Learn more about the artists and public art
Check out this video and go behind the scenes with the GN Crew at the black book sessions held this past spring and sneak a peek at the creative process behind the mural.
About the Adderley Lecture Series
In response to a tragedy, Massachusetts College of Art and Design made a commitment to increasing its recognition of multiple viewpoints and the presentation of artists outside the mainstream.
The suicide of Tyrone Maurice Adderley, a talented and popular painting student, provided a catalyst. In his memory, faculty organized a lecture series to bring artists from underrepresented groups to give an honorary lecture to share their work and wisdom. 
In 1995 Lorraine O'Grady gave the inaugural Tyrone Maurice Adderley Lecture. Over the past two decades members of the MassArt community have been privileged to meet and learn from artists, writers, scholars, and activists each year.
These lectures have been consistently excellent but, more importantly, they have transformed MassArt and the profound influences of speakers past still reverberate in the halls and curricula of the school.
Past Adderley Lecturers
2022: Public Art: The Mystery, The Magic, And The Making Featuring GN Crew Boston and Street Theory

Go behind the scenes with the GN Crew at the Black Book Sessions held in the spring of 2022 and get sneak a peek at the creative process behind their mural, Intrepid, in MassArt's Design and Media Center.

2019: Dr. Cornel West 
2018: For Freedoms Town Hall: Freedom of Speech and Public Art - Steve Locke '01, Sabrina Dorsainvil '12, Kate Gilbert, Stephen Hamilton '09, & Sneha Shrestha (aka IMAGINE).
2018: Andres Serrano
2017: Then, Now, Tomorrow: Change & Racial Equity on Campus & Beyond featuring the 2016 Bostonians of the Year, Kylie Webster-Cazeau and Meggie Noel
2017: Dr. Carole Boyce Davies
2016: Panel Discussion of The Battle at Versailles featuring Stephen Burrows, fashion designer; model Alva Chinn and Pat Cleveland; Deborah Riley Draper, director; and moderated by MassArt Professor James Mason
2016: Zanele Muholi
2016: Whitfield Lovell
2015: Clennon King
2015: Wangechi Mutu
2014: Winfred Rembert
2013: Alison Saar
2012: Dulce Pinzón
2011: Cornelius Eady
2010: Dr. Robert Farris Thompson
2009: Dr. Lowery Stokes Sims
2008: Bradley McCallum & Jacqueline Tarry
2007: Xenobia Bailey
2006 Renée Cox
2005: Danny Simmons
2004: Amiri Baraka
2003: Arthur Jafa
2002: Chakaia Booker
2001: Willie Birch 
2000: Richard Mayhew
1999: Dr. Sharon Patton
1998: Dr. Lorenzo Pace
1997: John Scott & Dr. Edmund Barry Gaither
1996: Melvin Edwards & Fred Wilson
1995: Lorraine O'Grady
These lectures are now available as streaming videos to members of the MassArt community (use your netID and password to gain access).