You are here
Tyrone Maurice Adderley Lecture Series: Cornel West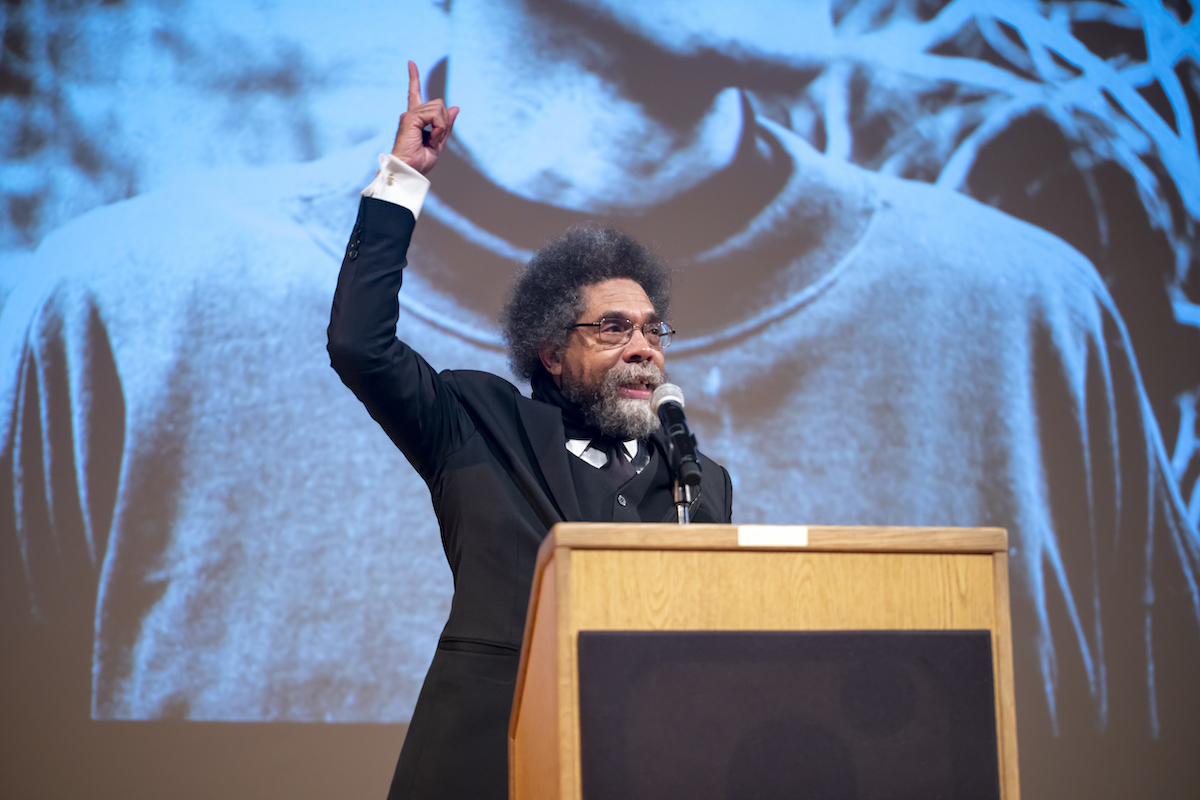 Date:
Thursday, November 21, 2019
The Fall 2019 Tyrone Maurice Adderley Lecture took place on November 21, 2019 and featured prolific activist, author, philosopher, and professor, Dr. Cornel West.
"Cornel West has a passion to communicate to a vast variety of publics in order to keep alive the legacy of Martin Luther King, Jr. – a legacy of telling the truth and bearing witness to love and justice."
The Tyrone Maurice Adderley Lecture Series, which is held each semester, recognizes the achievements of distinguished artists, art historians, writers, and social justice advocates from underrepresented groups and was established in 1995 in memory of MassArt painting student Tyrone Maurice Adderley.
This lecture is now available as a streaming video to members of the MassArt community (use your netID and password to gain access).