You are here
Tyrone Maurice Adderley Lecture: For Freedoms Town Hall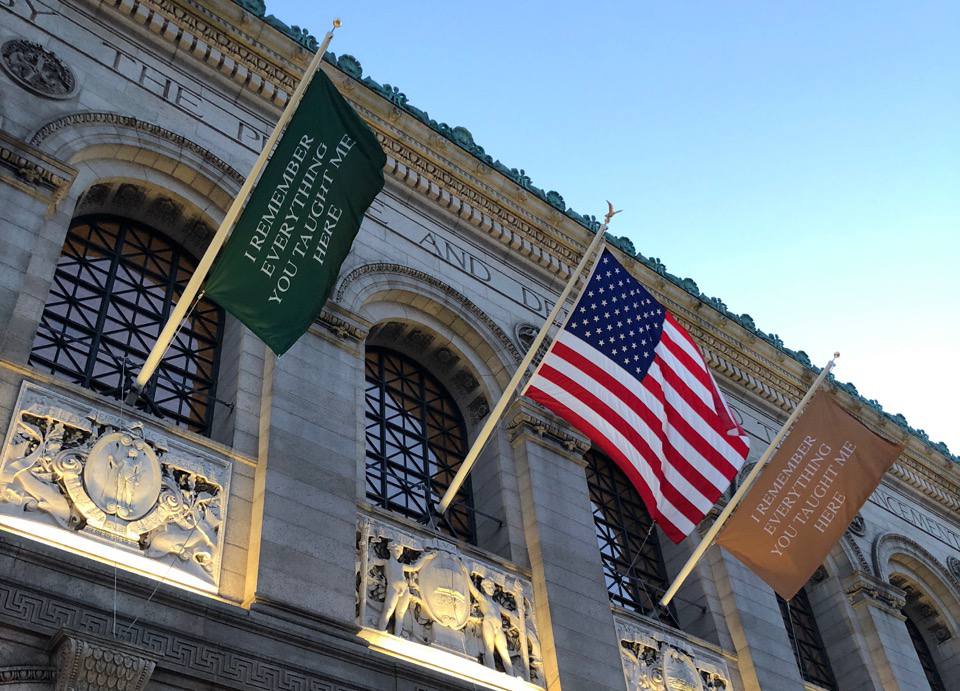 Date:
Tuesday, October 16, 2018
For Freedoms Town Hall: Freedom of Speech and Public Art
Schedule
5:15pm Public Reception, Tower Building West Lobby
6:00pm Town Hall Panel, Tower Auditorium
Free and open to the public
Moderator
Steve Locke '01, Professor, MassArt
Panelists
about
This Town Hall is part of the 50 State Initiative from For Freedoms, which was founded by Hank Willis Thomas and Eric Gottesman and aims to spur greater participation in civic life. Building off of the existing artistic infrastructure in the United States, For Freedoms has developed a network of artists and institutional partners who produce nationwide public art installations, exhibitions, and local community dialogues in order to inject nuanced, artistic thinking into public discourse. Centered around the vital work of artists, they hope that these exhibitions and related projects will model how arts institutions can become civic forums for action and discussion of values, place, and patriotism.
The Tyrone Maurice Adderley Lecture Series, which is held each semester, recognizes the achievements of distinguished artists, art historians, writers, and social justice advocates from underrepresented groups and was established in 1995 in memory of MassArt painting student Tyrone Maurice Adderley.
Related Event
Artist Response: Election Teach-In
October 4, 2018
12:30 - 2PM
SMFA Atrium
Learn about the ballot questions for the fall 2018 election and how it affects you. Mathematician Moon Duchin will present on the Voter Rights Data Institute and their work combating gerrymandering. Register to vote and hear more about local and national issues at stake. Free and open to the public.
Image: Steve Locke, Love Letter to a Library (installation view), 2018. Facade of McKim Building, Main Branch, Boston Public Library. In collaboration with the Boston Public Library and Boston AIR. Courtesy of the artist.