You are here
Tuesday Talks - Materiality and Meaning: Surface, Composition, and Spatiality with Melissa Bland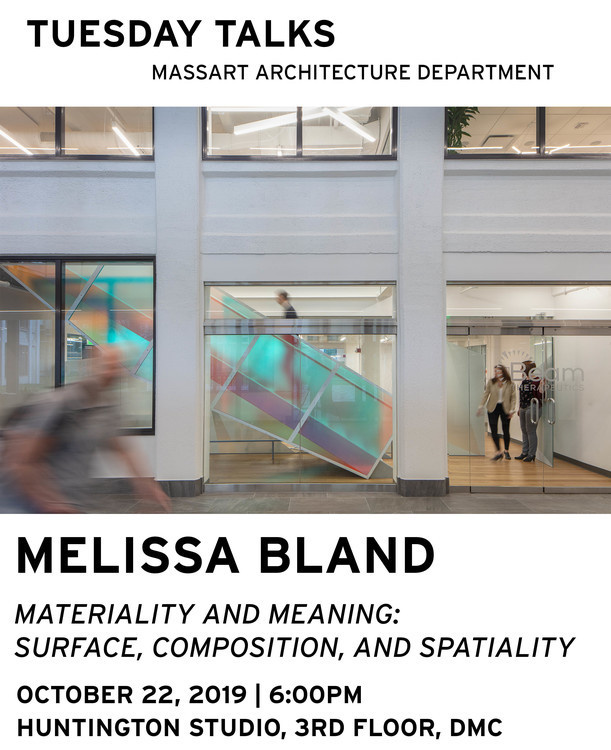 Date:
Tuesday, October 22, 2019
Please join the Architecture Department for this week's Tuesday Talk lecture at 6 pm with Melissa Bland, presenting Materiality and Meaning: Surface, Composition, and Spatiality. Light refreshments will be served before the talk.
The talk will explore the influence of her art and design background, discuss bridging disciplines, and delve into her work at Charles Rose Architects.
Melissa Bland has been with Charles Rose Architects for over ten years as an interior and graphic designer. A graduate in the fine arts from Rhode Island School of Design, she brings a refined sense of color and materiality to each project. Her work includes residential and corporate interiors, as well as design and branding strategies for corporate, cultural, and educational projects. Her designs have been featured in Architectural Digest, and her graphic design work has been published by Communication Arts and Rockport Publishers.