You are here
William Wegman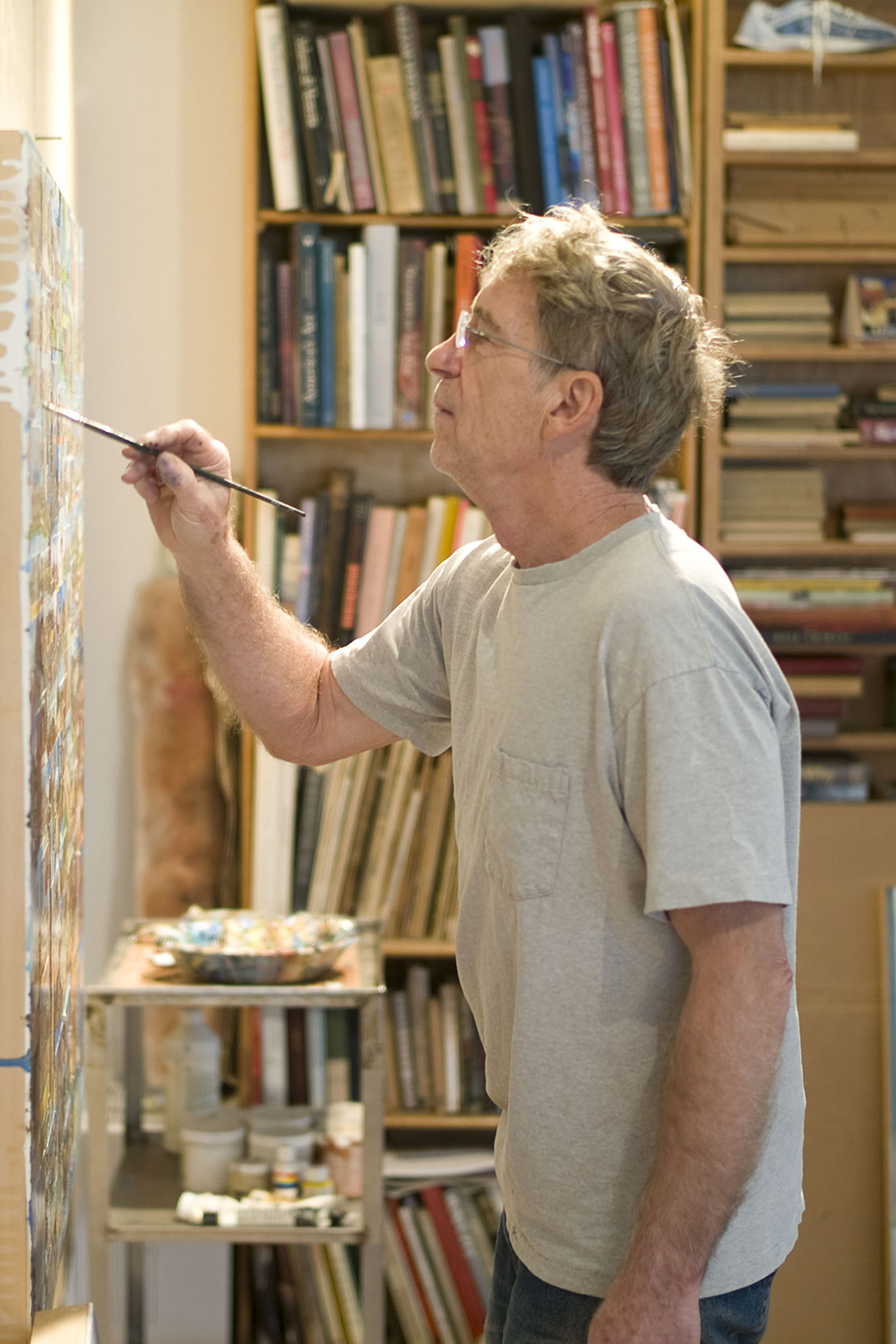 "For me MassArt was the beginning. From teachers, fellow students and the culture surrounding the college, I developed a love of art and learned how to work. MassArt was my foundation and my salvation."
William Wegman is one of MassArt's most well-known alumni. After completing his studies at MassArt, Wegman received his MFA in Painting from the University of Illinois, Urbana-Champagne in 1967. By the early 70s, Wegman's work was being displayed in museums and galleries inernationally. During that time, Wegman adopted Man Ray, a Weimaraner - whom became a central figure in Wegman's photographs and recordings. Wegman continued to work with his dogs, all Weimaraners, which resulted in published books, film/video work for Saturday Night Live, Nickelodeon, Sesame Street, photographs for The New Yorker and Wallpaper, as well as collaborative campaigns for Acne fashion brand, the Metropolitan Opera, Max Mara, and others. Wegman has appeared on The Tonight Show, The David Letterman Show, and The Colbert Report. 
Wegman's work has been exhibited internationally, including at The Whitney Museum of American Art, New York; the Brooklyn Museum of Art, New York; Centre Pompidou, Paris; Artipelag, Stockholm, Sweden; and many others. Wegman's touring retrospectives have appeared in America, Japan, Korea, Spain, Los Angeles, Houston, Australia, New Zealand, Asia, and Europe.