You are here
Ryan Hacker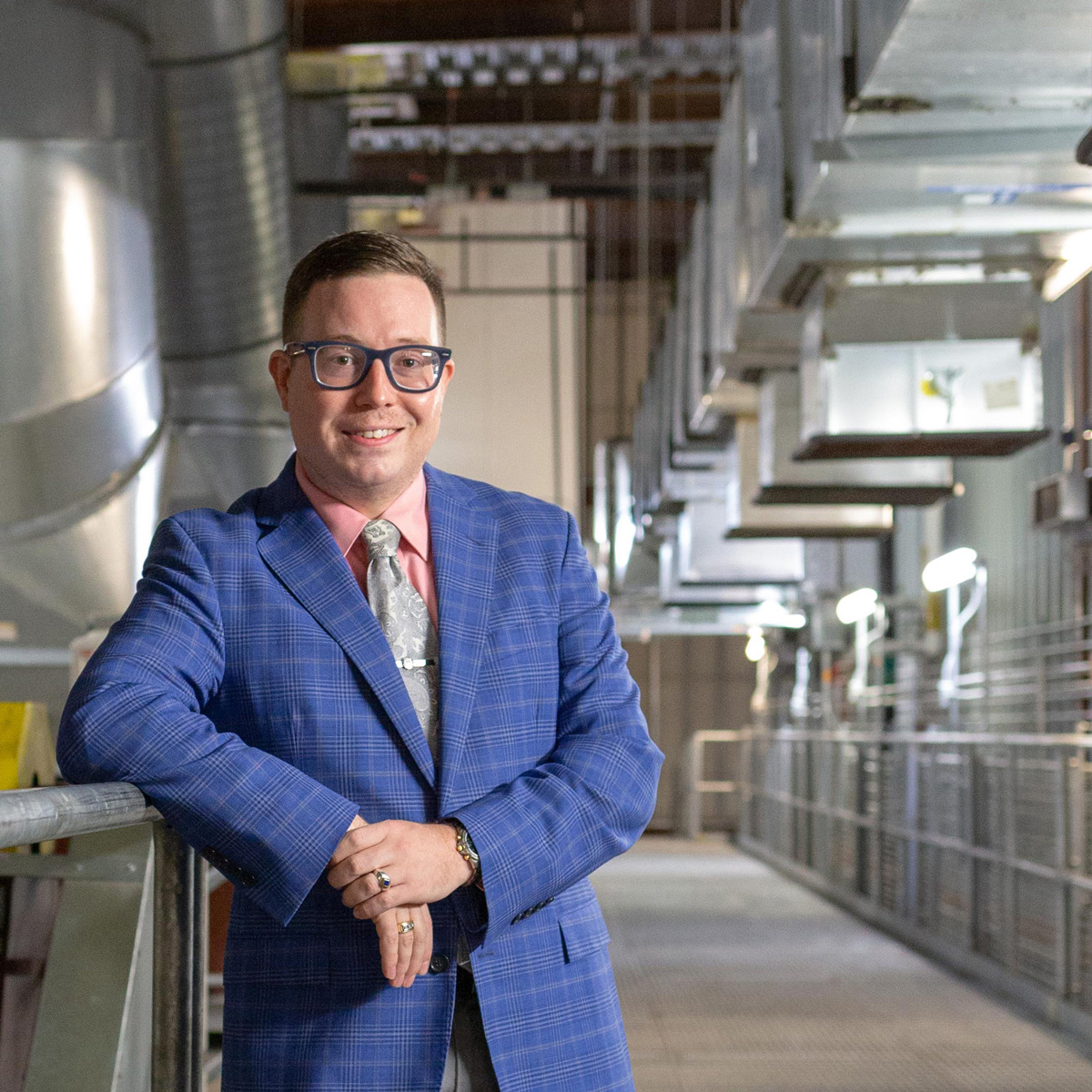 Ryan Hacker '12, BFA Architectural Design, loves mid-century modern art and design, vintage cars, and his hometown of Worcester, Massachusetts. A lifelong resident, aside from his time as a student at MassArt, Ryan is very active in making an impact in Worcester's arts, education, and civic communities. He was recently recognized by the Worcester Business Journal as one of the 40 Under 40 " outstanding young leaders who are shaking up the Central Mass business community and leading (the region) into the future."
Being community-minded is important to Ryan. As a student in the Architectural Design program at MassArt, he was delighted to be invited to act as the liaison between the student body and the design team on the Tree House dormitory project. His main role was to make sure the building design met the unique needs of MassArt students. Ryan credits this experience with setting him up for early career success.
Shortly after graduating from MassArt, Ryan joined the Engineering and Construction team in the Facilities Management Division of UMass Chan Medical School in Worcester, where he is currently an architectural project manager. There, Ryan has been involved in a multitude of projects, including the fit-up of the $400-million Albert Sherman Center, the Mass. Department of Transportation and Veterans Affairs land transfer, and the newest building on campus, the $325-million New Education and Research Building. In addition to these large-scale projects, he has worked on a multitude of smaller projects, designed and managed fully in-house by the UMass Facilities Department. 
Shortly after graduating with his Master of Science in Facilities Management from Mass. Maritime Academy in spring of 2020, he was called upon to assist with the set up and management of public testing facilities that provided support for frontline healthcare workers and vulnerable populations in his capacity at UMass Chan Medical School. 
Ryan also serves as the president of the board for ArtsWorcester, where he designed and oversaw the nonprofit's new $800,000 downtown headquarters project as Clerk of the Works and Project Manager. He helped to guide the organization through the perils of 2020. Previously, he helped to found Support Our Fine Arts Inc., a non-profit dedicated to advancing the visual and performing arts in the Worcester Public Schools. 
Outside of the arts, Ryan is an election warden for the City of Worcester Election Commission and is involved in local and state politics.  He is also a member of Worcester Box 4 Special Services Canteen, which provides incident support to fire departments throughout Central Massachusetts.  
When he happens to have some down time, Ryan enjoys being on New England mountain tops, good eats, and road tripping around the Commonwealth in his vintage Chrysler New Yorker. Ryan shares a home with his wife Kendra and their English Springer Spaniel Milo in Worcester. 
Photo credit: Elizabeth Brooks