You are here
Rashin Fahandej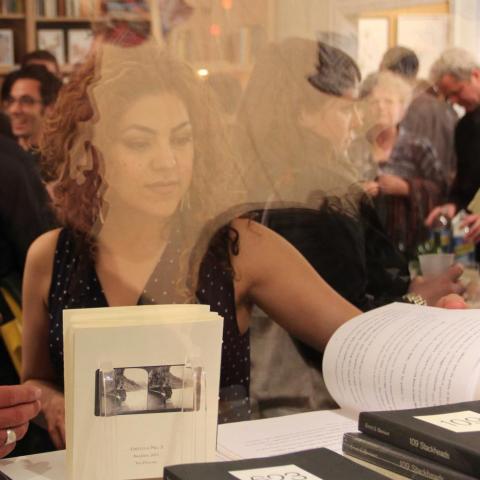 MassArt alumna and visiting lecturer Rashin Fahandej is a transdisciplinary artist and filmmaker. Currently she is a research fellow at the MIT Open Documentary Lab, working on a multiplatform research/creation project called A Father's Lullaby. 
Rashin Fahandej's artistic practice revolves around a concept she calls "Art as Ecosystem." Through her transdisciplinary art she gathers a diverse group of artists, each with their own narrative, to give marginalized stories a voice. A Father's Lullaby exemplifies this approach and shows the impact of fathers on their children, on women, and in lower income communities. It merges art, technology, physical places, and virtual spaces in a "Poetic Cyber Movement for Social Justice."
Rashin is the recipient of several awards and honors, including an ICA 2019 James and Audrey Foster Award.