You are here
Phyllis Carroll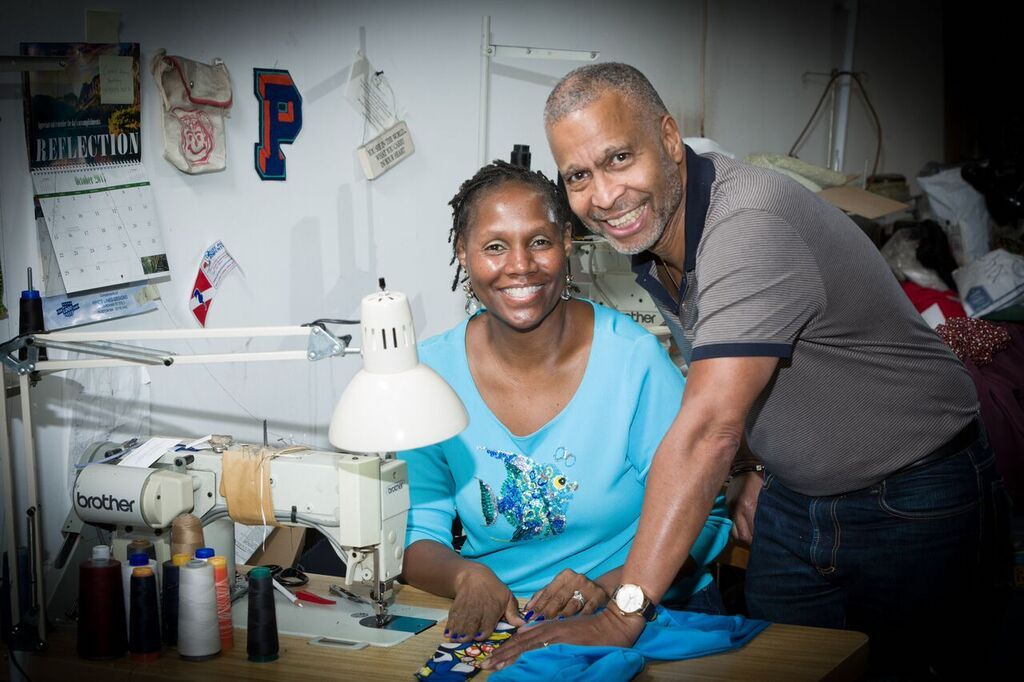 Phyllis Carroll came to MassArt in January 2017. Once her kids reached adulthood, she decided it was time to pursue the career of her dreams. Phyllis says, "being in the 50+ club and going to school is fabulous. We can hang with the young kids, too!"
Once enrolling at MassArt, Phyllis discussed her vision and goals with her teachers and advisors. Professor Jennifer Varekamp connected Phyllis with Roger Hines of Hines and Designs for an internship. During her internship, Phyllis worked on the pre-launch of her golf clothing line. Phyllis' first production line will be named the "Pinkney Collection," named after 7 year old Patrick Pinkney, who sported Phyllis' children's designs for the pre-launch event.
In her time at MassArt, Phyllis has formulated a 5-year business plan to produce her golf clothing lines for children, pre-teens and adults. Phyllis' "goal is to bring a diverse culture to clothing on the golf course that does not exist right now. Existing golf lines don't deal with diversity and different nationalities. My clothing line is diverse, colorful, and it represents international and national customers."