You are here
Paul Villinski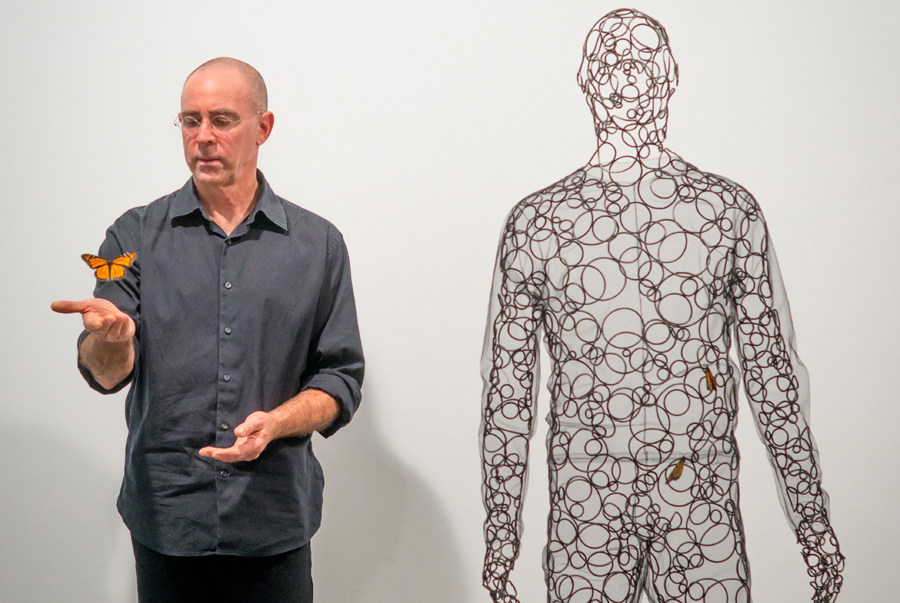 Paul Villinski has created studio and large-scale artworks for more than three decades. As the son of an Air Force navigator, he has been fascinated with flying since he was a very young age, and to this day he is an avid pilot of gliders and single-engine airplanes.
Metaphors for different forms of flight, migration, and soaring have consistently appeared in Villinski's work on his journey to unpack formative experiences and to explore themes such as memories, abuse, addiction, recovery, and transformation. With a lifelong concern for environmental issues, his work frequently repurposes discarded materials of allsorts to surprising and poetic ends.
As a student at MassArt, Villinski's painting and SIM professors introduced him to a great variety of artistic visions and influences. The juxtaposition seen in his work over the years of transforming found materials and infusing them with conceptual underpinnings is reminiscent of these early experiences.
"At MassArt, I got to cast about in a sea of ideas spanning from painterly Realism to completely conceptual approaches to art making, and that broad exposure became the scaffolding of my own creative practice," recalls Villinski. "The energy of working in the studios late into the evening with fellow students was fantastic -- as a nascent artist, I was on fire, and the MassArt community stoked that fire!"
Villinski is based in New York and his work has been exhibited extensively throughout the United States in museum and gallery exhibitions. His art has been widely collected, including major public works created by commission. He has been a recipient of a National Endowment for the Arts grant, and he is represented by a number of galleries, including Morgan Lehman Gallery in NYC. Most recently, a stunning and in-depth monograph documenting the artist's studio and public art practice was rereleased by Vivant Books.
Photo credit: Craig Warga