You are here
Natalie Dahl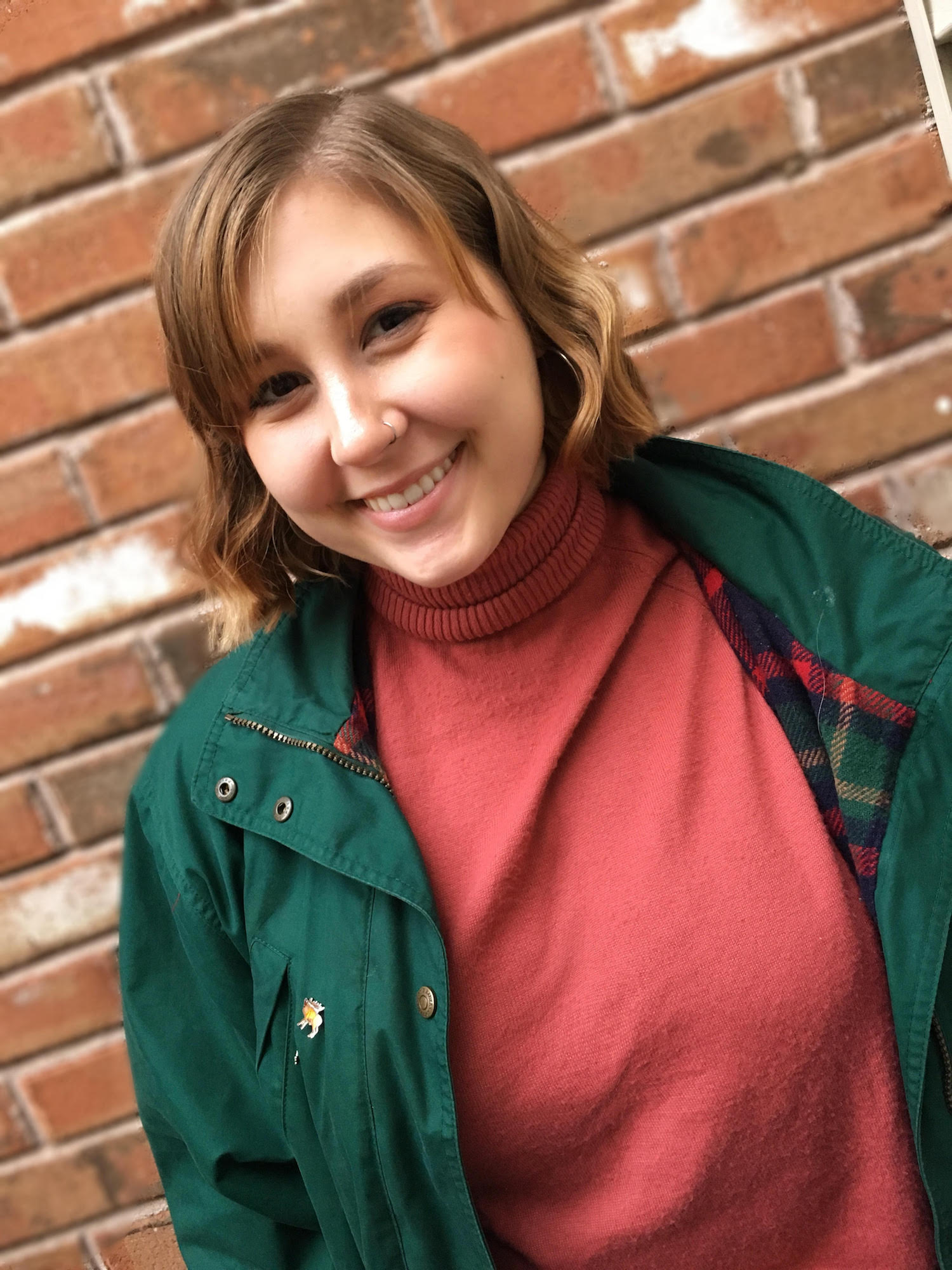 Going to college was something that was very scary for Natalie. Moving to a city that she was unfamiliar with, and living with people she had never met before made her very fearful initially.
"By putting myself out there and making new friends I was able to find my niche. The MassArt Restore has become like a second home to me and I am so proud to be a part of our mission of sustainability. By getting to know more students through events and classes I was able to feel right at home! I cannot wait to see where my next adventure as a Resident Assistant takes me and what the next three years hold for me.
The past year I have been hard at work producing artwork exploring themes and concepts pertaining to societal perception. My first semester was filled with research digging deeper into mental illness and my own personal experiences. Developing my signature style of dramatic brush strokes, I was able to focus on color and movement to further my technique. In my second semester I had the privilege of taking a class with Keith Washington in which I was pushed to make artwork on a large scale. Although this class was a challenge to balance working on my pieces and my involvement around campus, I am proud to have pushed through it. In the end I produced six larger than life paintings focusing on our involvement with the bee population and their well being. Overall I am so grateful to be attending MassArt, meeting amazing artists, and working hard doing what I love!"