You are here
Moo Butler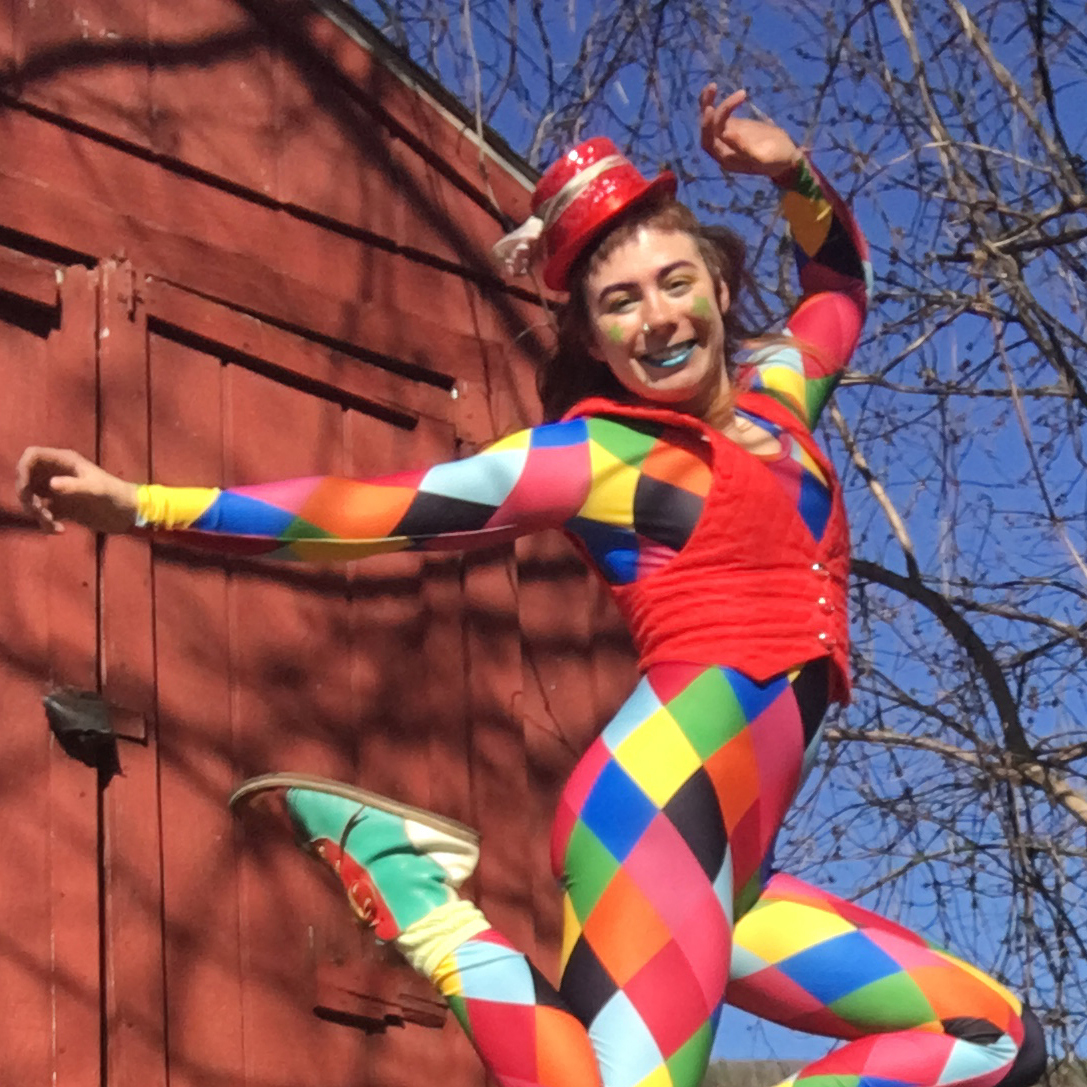 "I feel so liberated in the SIM department to make the things that I want to make."
Growing up, Moo's father was a clown and their parents always encouraged them to be unique. At the age of 12, Moo decided they wanted to go to Circus Smirkus camp, and this changed their life forever. This experience taught them the vibrancy of life, and helped them move on from the most difficult and trying moments in life. 
Before beginning their studies at MassArt, Moo attended a professional circus training program at the New England Center for Circus Arts (NECCA). Their studies at NECCA have informed their work - right now Moo is working on poetry and performance art, costume design, queer studies, painting, and juggling too. They consider themself a generalist, in life and in circus arts, so SIM makes them feel right at home.