You are here
Mad Beaubien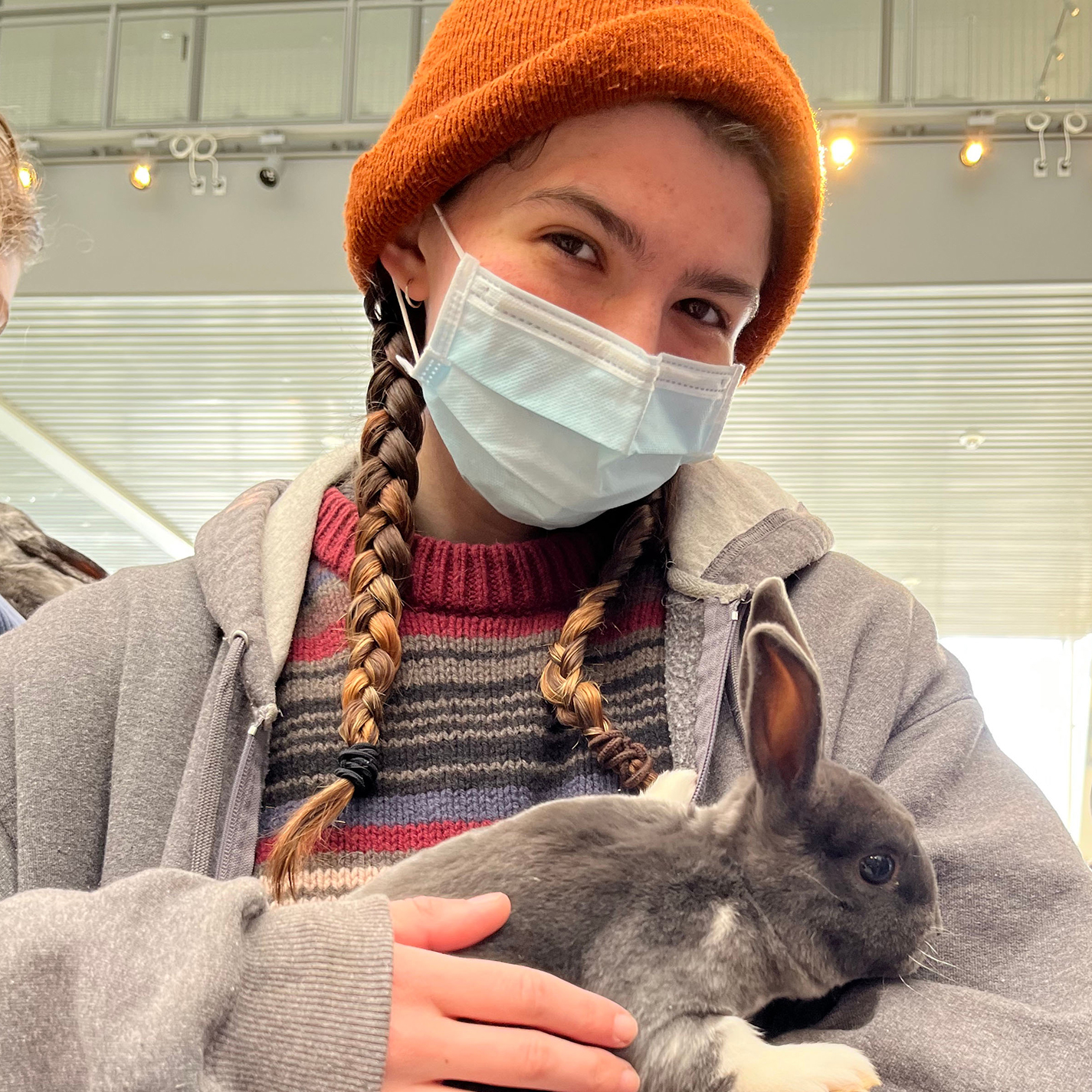 "I've never felt so supported before. From creative and kind peers, to professors who will surprise me with a book, or a log, or a clump of wire because they thought it would help me (and it always does). Massart gives me so many opportunities to learn and grow as an artist, and my professors work so hard to help me succeed. Illustration has taught me commitment to what you love will pay off, and sculpture has simply blown my mind over and over. I only wish I had taken a gap year Sophomore year instead of doing it entirely online so I could have one more year on campus — the facilities are unreal."
Mad (Madeleine) Beaubien is the recipient of MassArt's Donis A. Dondis Travel Fellowship Award for 2023. Originally from Western Mass, she grew up surrounded by animals who inspired her to create work rooted in the natural world. She is currently investing her time into narrative ceramic ware, and children's book illustration. Her muses are her two cats, Kristof and Edwin. 
Mad is planning to use the funding to travel to the Czech Republic to study with a group of international peers under the guidance of master puppeteer Mirek Trejtnar at the workshop,  _ Puppets in Prague. She will participate in the Letni Letna contemporary circus and theatre festival with the direction of Peter Varga to perform  _ Long, Broad and Sharpsight, a traditional Czech fairytale. Through this course she aims to expand her technical knowledge of woodcarving and marionette function, as well as continue to foster her love of folk art and storytelling. Upon her return, she plans to honor this experience by facilitating an ongoing cultural exchange between her local and global communities.