You are here
Krista Perry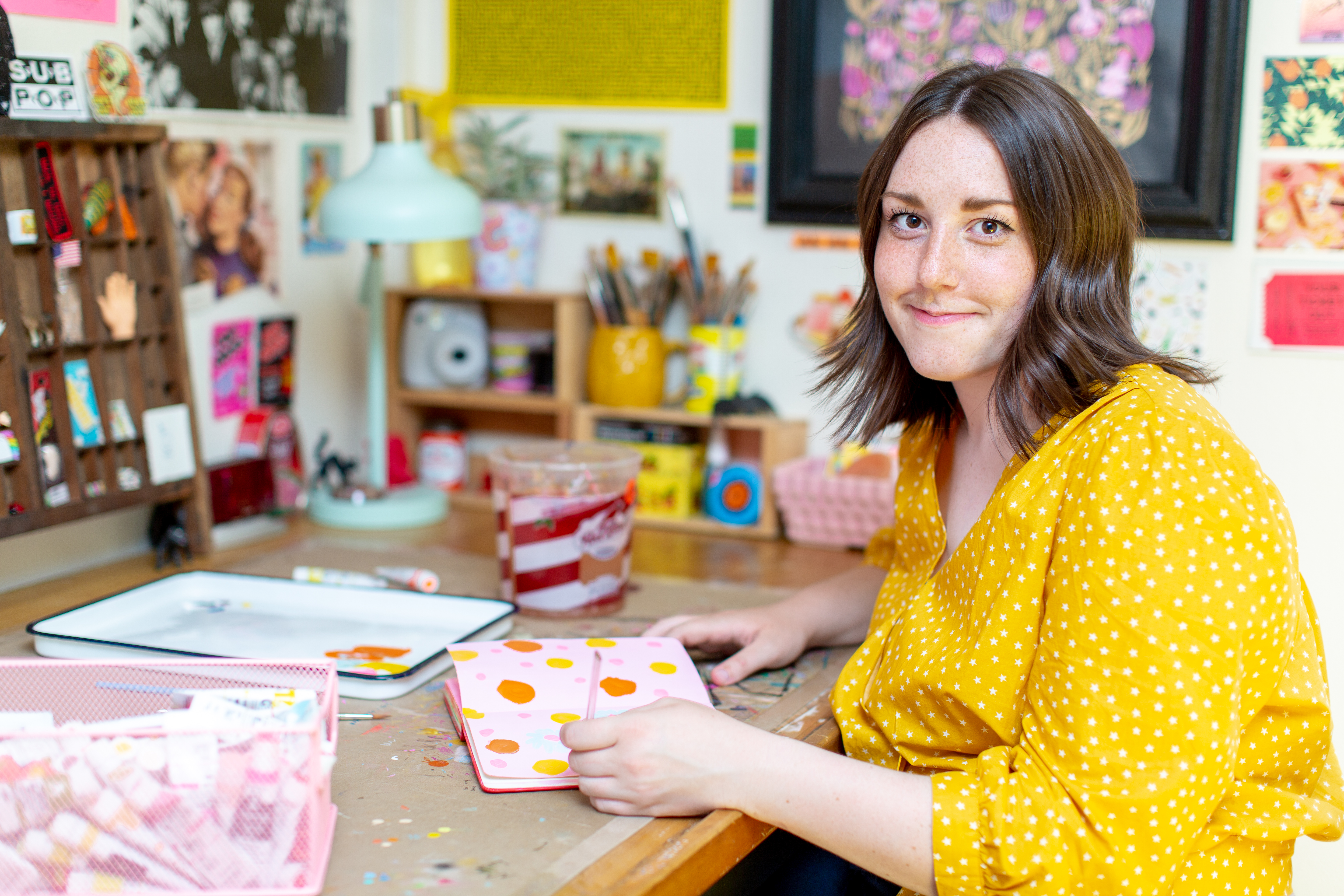 After graduating from the MassArt Illustration Department in 2015, it's been a mad dash to work on as many dream projects as possible for alumna Krista Perry. 
After completing her studies at MassArt, Krista focused on rebuilding most of her portfolio to attract the types of clients she was interested in working with. Krista sent out a letter to Red Cap Cards, a Los Angeles stationery brand, and was delighted to hear back from them soon after.
Over the span of a year, Krista worked on a 24 piece greeting card set and five-piece wrapping paper line with Red Cap Cards. To celebrate the launch of these products, Krista was invited to fly out to Los Angeles for a launch party thrown at their lovely stationery shop, The Social Type. It was great fun, and an amazing opportunity to meet so many creative people that she had been looking up to for a long time.
Read Krista's interview with Red Cap Cards
Photo by Anthony Fusco '15 BFA Photography