You are here
Brooks Garner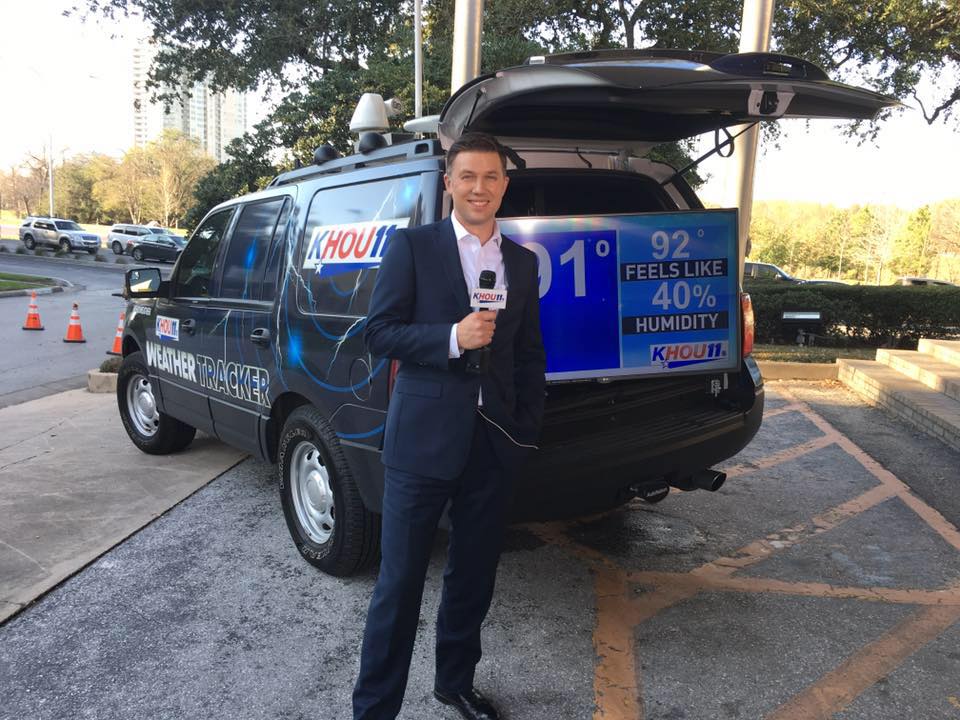 Brooks Garner translated his study of Film/Video and graphical visualization to a career in broadcast meteorology. In his own words: 
"I graduated in the Film/Video department, after changing majors from Graphic Design. While I had an appreciation for poster design and typographical layout, I became more interested in the moving-picture thus the switch. My professors Mark Lapore, Saul Levine and Gretchen Skogerson were quite influential in helping to think and create in ways I'd never considered, allowing me to bring an originality to most any situation I've since faced in the world outside of academia. It's one thing to, 'show up for work' but another thing entirely to, 'bring it' to work -- and the Film/Video department helped me lay the foundation to get noticed and reach a pinnacle level in my career.
"It worked like this: MassArt taught me to follow my dreams no matter how, 'out there' they seemed. In addition to art, I've always loved studying the weather. So, I proactively reached out to my favorite TV station, and shared a graphical visualization of a weather event seeking critique as to its accuracy. Instead of offering feedback, they offered me a job! I became a, 'weather producer' at WHDH-TV in Boston. This job involved creating moving weather graphics for television. Perfect! I was able to combine my graphic design and film/video studies into this dream job for me. Growing up in the snow-belt of Harvard, Massachusetts I was always tuned to local news coverage of the storm and now I was creating the media which what millions of people watching from home were eagerly awaiting. Talk about getting your work out there! The airwaves were my art gallery.
"During my two years at WHDH-TV, I discovered that I not only enjoyed telling the weather story through the creation of graphics, but also enjoyed the performance side it: actually doing the weather. (Maybe my friends in the SIM department were my influence there!) After practicing at the TV station doing, 'fake weathercasts' to make a  demo tape, I went back to school to get a certificate in broadcast meteorology and was soon hired to be a TV weatherman in Iowa. From there I've done the weather in South Carolina, Florida and now in Houston, Texas. Yes, snow is no longer in my forecast, but at least I'm no longer a starving artist. I'm in my dream career and simply would not be here if it wasn't for my alma mater. 
"My professors didn't just teach theory, but lived it. They taught me how real, working artists made it. I hope my story helps others in their academic and professional journey. MassArt taught me to follow my dreams no matter how, 'out there' they seemed."