You are here
Racism, Response and Renewal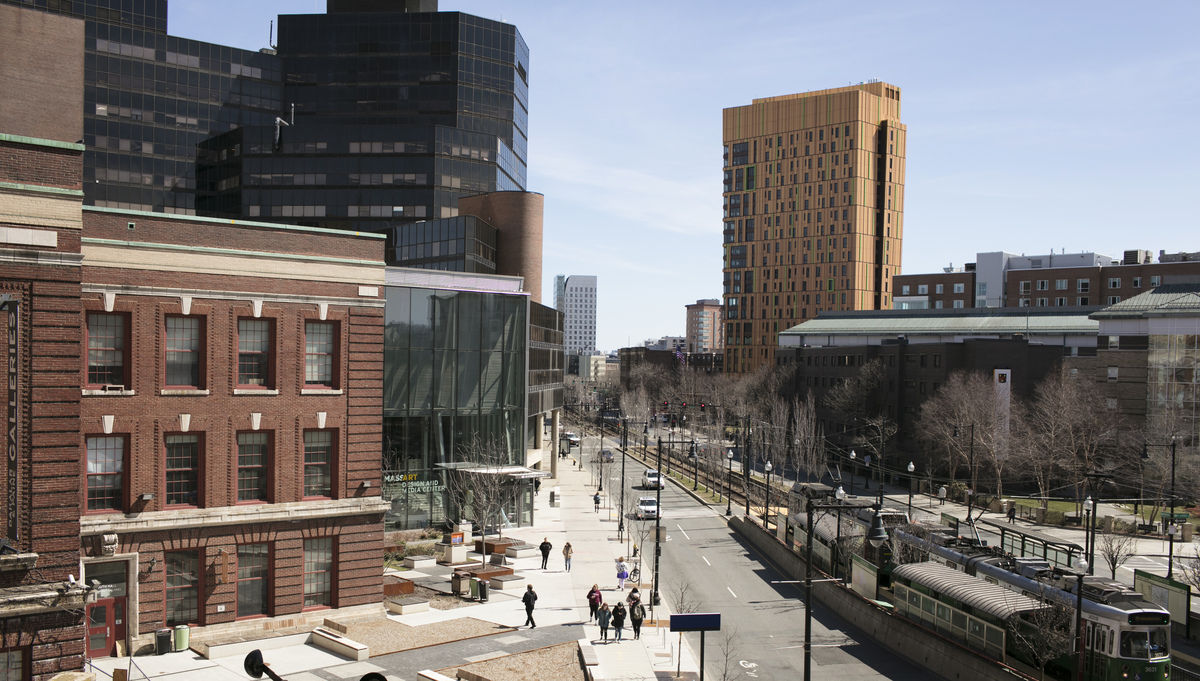 Racism, Response and Renewal: 2016 MassArt Artists of Color Demands and 2021 Updates
Dear MassArt Community,
Over the past five years on our campus, there has been an intense focus on issues of racial justice and equity that has evolved through community participation and engagement, and our two-year strategic planning process. We have been resolute in our efforts to make meaningful change as we advance the MassArt mission of shaping the next generation of artists, designers and art educators.
Through the strategic planning process, "Our Vision for the Future," we created a collective, shared vision that reflects our values and defines the work of the College in the years to come. We want to share with you the significant progress we have made as a community toward this vision.
Many of you will recall that in the spring of 2016, the Artists of Color Union (AOC) came to MassArt administrative leaders with a set of demands, specific initiatives and actions that they wanted the College to commit to, in order to create a more welcoming and accessible campus environment. Many of the concerns were not new and had been recurring on lists for decades; some were raised by students who are now alumni who work at MassArt. 
Those AOC demands were discussed and debated at length, then developed into plans that ultimately became a set of actions that have been undertaken by College leaders, faculty, and staff in partnership with students. Although the events of 2016 had a very public dimension, the changes they put in motion have happened steadily but quietly. Sometimes systemic change can be as slow and unnoticed as the detrimental systems it dismantles. Students, faculty and staff were heard and we want to celebrate the steps taken and acknowledge that there are many more ahead on this path to equity and an anti-racist campus. 
Attached you will find a summary of the AOC Demands from March 2016, followed by a series of updates on the College's progress thus far. (This summary may also be found on the MassArt website, along with a document of the original AOC Demands.) You will see much progress, and you will also see that there remains work to be done. Addressing historical inequities will take time and we are moving in the right direction, as is indicated in our ALAANA faculty hires from 2019. This was a good year but we also realize we still have a long way to go. We are sharing this data to let you know we are being reflective and transparent about our progress.
In 2018-19 Commissioner Carlos Santiago made closing graduation gaps for students of color one of the many initiatives in the Department of Higher Education's Equity Agenda for the state of Massachusetts. The Board of Higher Education approved MassArt's Strategic Plan in 2019, noting that its focus on a just and equitable learning environment aligned with the state's educational agenda. This alignment set the priorities for MassArt's first year of implementing our campus-wide strategic plan and continues to guide us. 
Fighting racism cannot be done by one person, one initiative, one policy, or one program. Our hope is that every one of us at MassArt can respond to this important challenge for ourselves, and to realize our strength as a community in this work. 
Having achieved this level of progress, and as we look toward the MassArt 150th Anniversary in 2023, we're eager to hear from our current students, along with faculty and staff, what they see as priorities for the next five years. We will be reaching out in the near future to begin gathering your ideas for the ways we can continue to move forward, as a community, to a more just and equitable learning and working environment.
Thank you for your ongoing engagement and support as we continue this important work together.
Kymberly Pinder
Acting President
Lyssa Palu-ay
Dean, Office of Justice, Equity and Transformation