You are here
President Nelson: An Extraordinary Time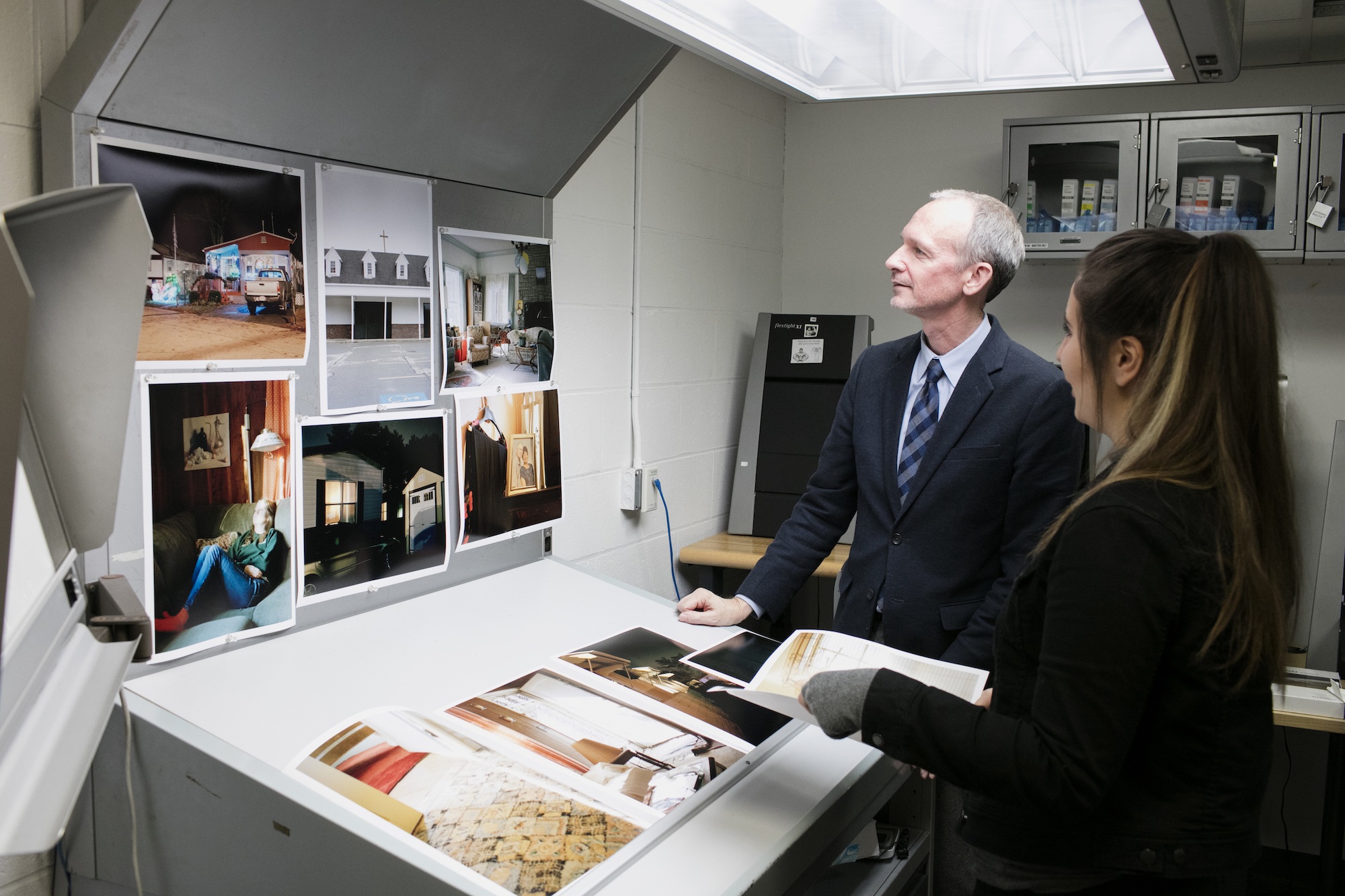 Dear MassArt Community:
We are in the midst of an extraordinary time and at the end of a week few would have anticipated. As of close of day, our campus is vacated of all but essential personnel and a small group of students who need to remain in residence halls. Many of you are at home, and we're all wondering what is to come.
Not every question has an answer at this point, but let me update you about what is occurring. First, many institutions and organizations in Boston have taken actions similar to the decision we made earlier in the week. The city is much quieter than usual, museums, including MAAM, are closed, the T has fewer passengers, and T stations smell cleaner than you can imagine.
Some local school districts have suspended classes for two, three, or four weeks. Health care workers, public safety officers, and thousands of workers go on with their essential work of serving our community.
At MassArt there are public safety officers, maintainers, and tradesworkers ensuring that our campus is safe and clean for our eventual return. I can't say enough how much I appreciate their commitment to the well-being of our campus community.
Staff members have worked quickly over the past few days to prepare to work remotely to ensure that the needs of the campus continue to be met. Vice President Bob Perry and our Executive Director of Human Resources Velda McCrae Yates and their team are ensuring that the needs of employees are met during the disruption of services.
Provost Kymberly Pinder and her academic affairs team are working diligently with Studio Managers and Faculty to consider the best options for carrying on the delivery of courses in the days to come. Our IT department is providing continual support to everyone in these efforts.
Vice President Maureen Keefe with Dean Jamie Costello and the Student Development team have worked with students to ensure their housing and food needs are met.
Vice President Marjorie O'Malley and the Advancement office continue to work with supporters of the school regarding Spring events that raise significant support for student scholarship and academic programs. And our Marketing and Communications office is helping to receive and distribute information so we can all remain as up-to-date as possible.  
So, much work is going on, even while the campus and the city are much quieter than ordinary. I imagine some of you are remaining busy with your own work, though it might be different work than you planned for this particular week. And I know all of us are anxious and unsettled about what is to come. That's a natural response to our present experience.
One of the unusual gifts of our current experience is that many of us will have time that we ordinarily would not have. Amidst our wonder of what will come, and the very reasonable response of anxiety that we may feel, take some time – for yourself, for those you love, for those who may need encouragement. We may have to do this at unusual distance at this time, but we can do so no less genuinely. The words of Rabbi Yosef Kanefsky are apt:
Every hand that we don't shake must
Become a phone call that we place. Every
Embrace that we avoid must become a
Verbal expression of warmth and concern.
Every inch and every foot that we physically
Place between ourselves and another, must
Become a thought as to how we might be of
Help to that other, should the need arise.
I'm so grateful to our community for pulling together even as circumstances demand we be apart. We will continue to update you in the days to come. Take care of yourself, stay safe, and be well.
Regards,
David
David P. Nelson
President