You are here
Photography Lecture Series: Laura Letinksy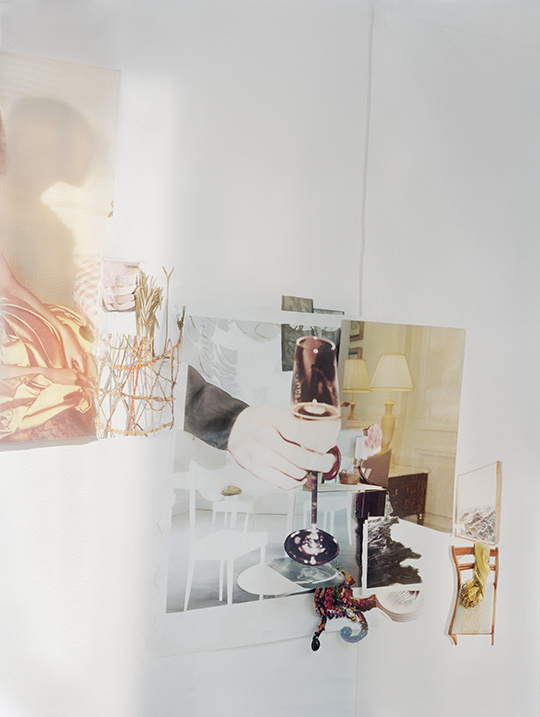 Date:
Tuesday, November 7, 2017
2:00pm - 4:00pm
Tower Auditorium
Studying photography first in Canada at the University of Manitoba, then at Yale University's School of Art, ideas and work are formed through a perspective that affords, perhaps insists upon, a kind of attention to the act of looking and of picturing. Recent exhibitions include the Neither Natural nor Necessary, Mumbai Photography Festival, Mumbai, India, Objecta, Giacomo Guidi Arte Contemporanea, Rome, Italy, Producing Subjects, MIT, Cambridge, MA, Ill Form and Void Full, Museum of Contemporary Art, Chicago, and, The Photographers Gallery, London, and Laura Letinsky: Still Life, Denver Art Museum, CO.  Previous shows include the Getty Museum, Los Angeles; The Canadian Museum of Contemporary Photography; The Museum of Modern Art, New York, NY, Casino Luxembourg; Museum of Modern Art, New York; and The Renaissance Society, Chicago. Collections include the Art Institute of Chicago; Hermes Collection, Paris, France, The Microsoft Art Collection, Seattle, WA, The Amon Carter Museum, The John Paul Getty Museum, Los Angeles; The Musée de Beaux-Arts, Montreal, QUE; The Museum of Fine Art, Houston, TX; and The San Francisco Museum of Modern Art. Yancey Richardson Gallery, New York, represents her, and she shows with Galerie m Bochum in Bochum, Germany, and Joseph Carroll and Sons Gallery, Boston, MA.
A Professor at the University of Chicago since 1994, she's also taught at the Yale University School of Art Summer Program, The University of Houston, and Bennington College. Grants and awards include the Canada Council International Residency, Kunstlerhaus Bethanien, Berlin, The Scotia Bank Photography Prize Short List, The Canada Council Project Grants, the Deutche Bank Prize Nomination, The Anonymous Was a Woman Award, and the John Simon Guggenheim Fellowship. Publications include Ill Form and Void Full, Radius Press, 2014, Feast,Smart Museum of Art, UC Press, 2013, After All, Damiani, 2010, Hardly More Than Ever, Renaissance Society, 2004, Blink, Phaidon Press, 2002, and Venus Inferred, University of Chicago Press, 2000.