Photography Lecture Series: 2021 Alumni Panel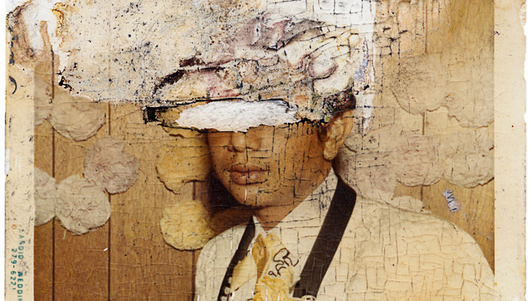 The MassArt department of Photography is pleased to announce the final installment of the Spring Photography Lecture Series:  the 2021 Alumni Panel. Please join us via Zoom on Tuesday April 20th at 2pm for guest talks and a panel discussion with Nathan Ouellette '14 BFA, Eduardo L Rivera '16 MFA, Qinrui Hua '18 MFA, and Anastasia Cazabon '09 BFA.
Nathan Ouellette is a Washington D.C. based photographer, videographer and motion graphics artist specializing in all areas of multimedia production. He has documented cultural shifts, water justice, military readiness for change and Capitol Hill in Washington D.C. — from immigration to impeachment, while employed as a multimedia reporter at CQ Roll Call. A Chicago/Midwest Student Emmy nominee for long-form narrative, Nathan's premiere work, Unfiltered: Chicago's Water Crisis, screened at the 2019 American Documentary Film Festival in Palm Springs, California. Nathan holds a Bachelor of Fine Arts in Photography from the Massachusetts College of Art and Design and a Master of Science in Journalism from the Medill School of Journalism at Northwestern University.
Eduardo L Rivera is an artist whose work focuses on the complexities of family, place, and communal history. His photographs were featured in Aperture, The New York Times Magazine, Capricious Publishing, The Magenta Foundation, and exhibited throughout the U.S., including the Tucson Museum of Art and the Houston Center for Photography. He was a recipient of the Massachusetts Cultural Council Fellowship and a participant at the Skowhegan School of Painting and Sculpture. In the Summer of 2021, he will be an artist-in-residence at Mass MoCA. Eduardo received a BFA in Photography from Arizona State University in 2011, an MFA in Photography from MassArt in 2016, and most recently, a Certificate in Teaching from Harvard University. He currently lives between Phoenix and New York City.
Qinrui Hua (b.1993) lives and works in Beijing. She is currently the Program Manager at Gallery Weekend Beijing. Hua received a BA in Visual Arts from Fordham University, and a MFA in Photography from Massachusetts College of Art and Design. She participated in the group project "Swamp Radio" in the Lithuanian Pavilion, Venice Architecture Biennale 2018. Her personal project won the second prize of the FUAM Dummy Book Award, Istanbul Photography Festival 2018, and was showcased in the Singapore International Photography Festival 2018.
Anastasia Cazabon is founder and executive director of GRRL HAUS CINEMA. Along with being a film curator she is also a photographer and filmmaker. Her photographic work has been exhibited internationally, with solo exhibits at National Museum of Gdansk, Photo Edition Berlin and Monat der Fotografie-Off Berlin 2018. And selected group exhibitions at Eleni Koroneou Gallery (Athens, GR), Phifest (Milan, IT) and Photographic Resource Center (Boston, MA, USA). Among the publications where one can find her work are GEO Magazine, Aesthetica Magazine, Adbusters and Photo World Magazine. She has curated shows for GRRL HAUS CINEMA at venues such as, the Institute of
Contemporary Art Boston, Alamo Drafthouse New York and the Brattle Theatre. Anastasia is based in Berlin and is a graduate of Massachusetts College of Art and New England School of Photography. Her work can be seen at anastasiacazabon.com.
*All Photography lectures are free and open to the public. Please note that all lectures will be held virtually on Zoom for the Spring 2021 semester.
Image: Eduardo L Rivera, untitled, from the series "Uno, "unique print, 3.5in x 5in, 1972, Rivera archives.