You are here
Verónica Ramírez Martell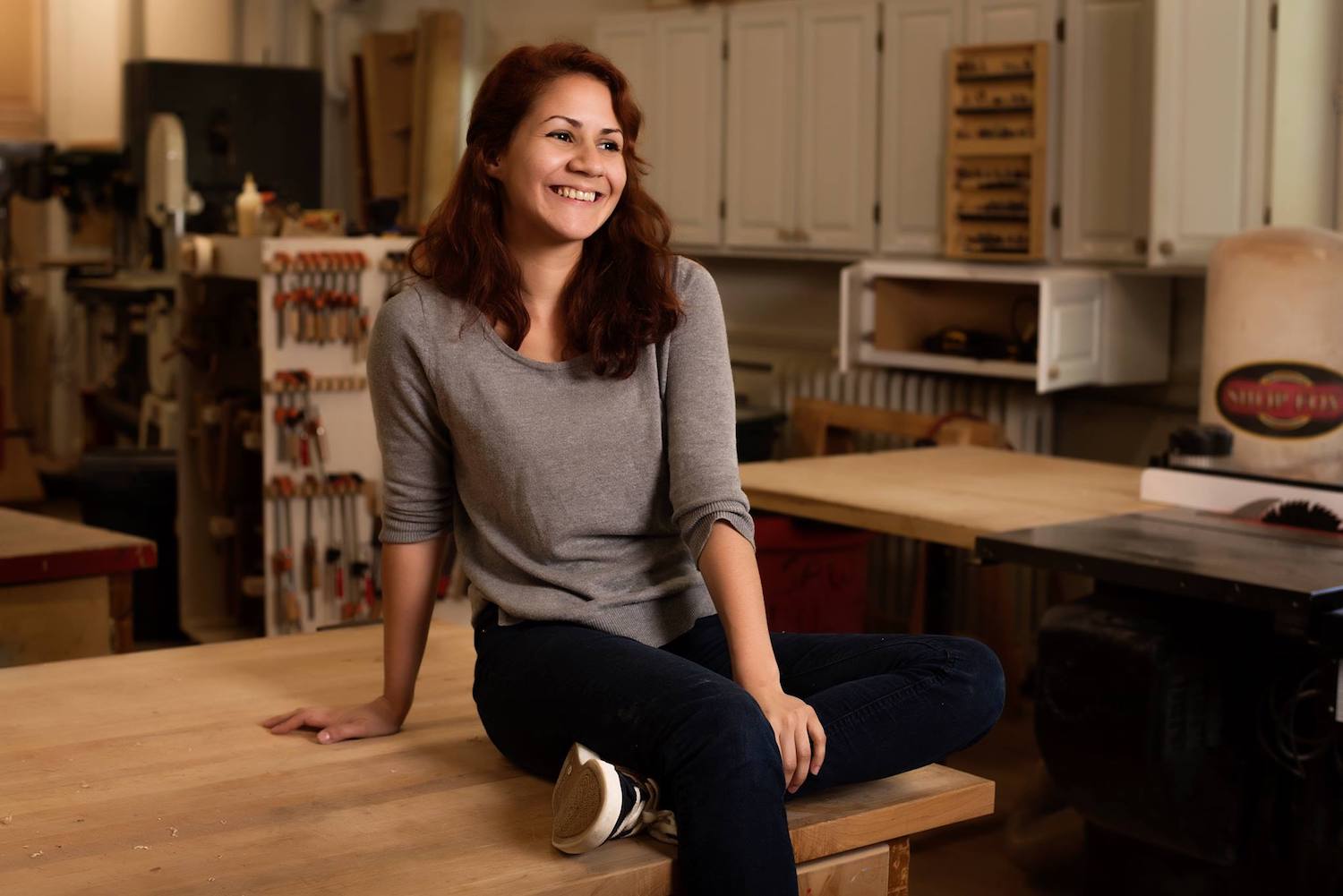 As a children's fine art and woodworking teacher, Verónica Ramírez Martell began taking Continuing Education classes at MassArt to explore art forms she had not experienced before. Verónica had a desire to acquire a new visual language to express herself. As a result, Verónica has enrolled in Sculptural Weaving, Clothing Construction, Figure Drawing, Color Study and Japanese Woodblock Printing. Verónica has described the MassArt faculty as "amazing, incredibly inspiring" and having "fostered exploration in a supportive environment." 
In Fall 2017, Verónica had been working on coil studies of Hurricane María in her Sculptural Weaving class with Nathalie Miebach, and returns the following day to work on reverse-engineering her favorite dress in Clothing Construction with Christian Restrepo. She describes the experience as "10+ hours of my week that are dedicated to making and using my hands. It's hard work and one of the few things in my life that are helping me maintain my sanity."
Verónica has enjoyed working alongside classmates in a various stages of their artistic and personal lives. She hopes to keep taking classes, learning new techniques, and incorporating what she learns into her teaching practice.