Master Print Series: Dr. Lakra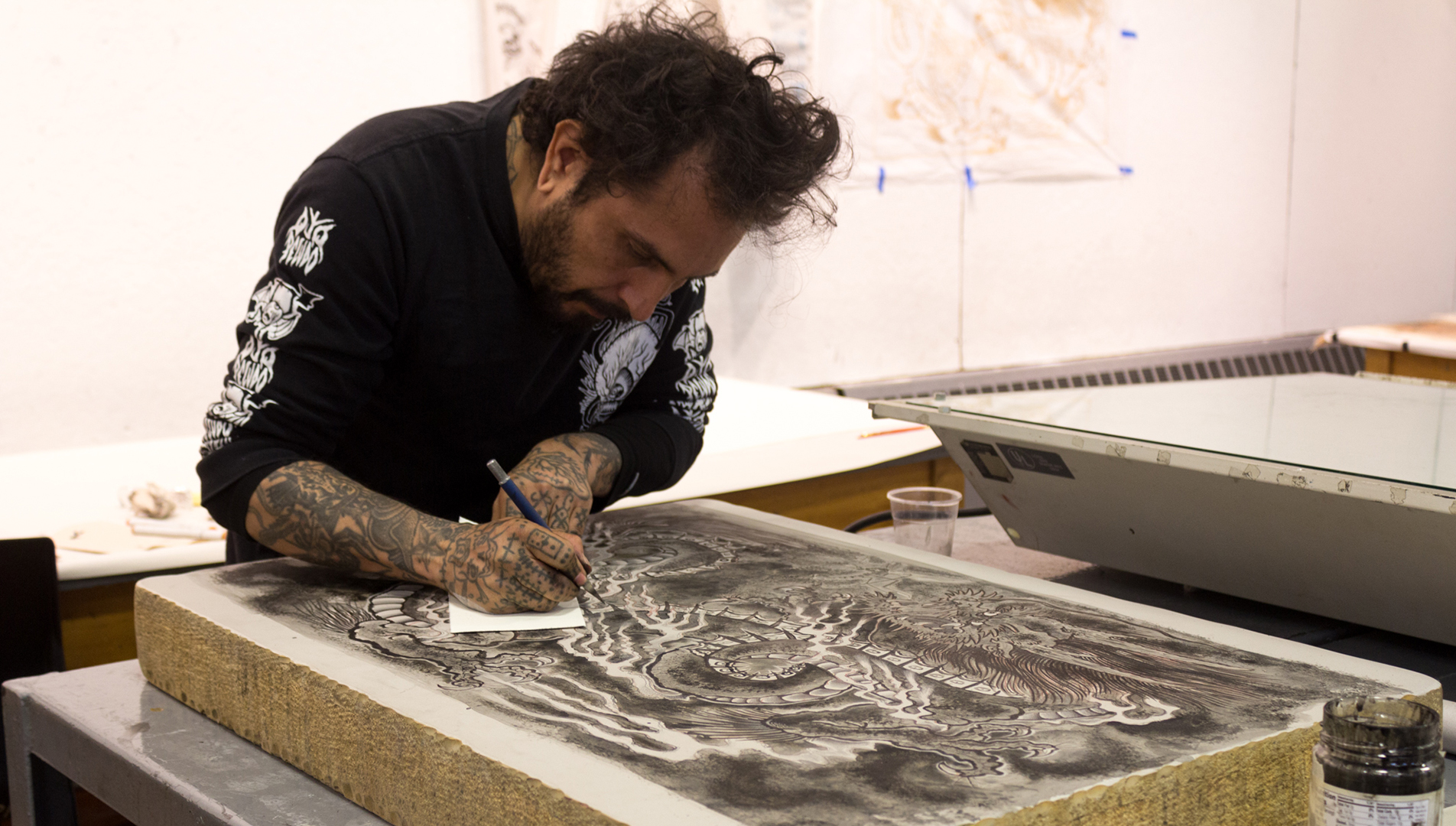 Date:
Wednesday, March 20, 2019
During the spring semester, the Printmaking Department welcomes a renowned artist to MassArt for an artist-in-residency called the Master Print Series. The artist works with students to develop a concept that evolves into artwork.

Students work in teams on all aspects of matrix preparation - including preliminary proofing, paper and ink preparation, and learning to methodically print consistent, professional level editions.

The experience the students gain in this 4-5 day marathon has a radically positive effect. It encourages higher expectations, desire, and skill sharpening in presenting their own work in a noticeably more professional manner.

The editions made are divided between the visiting artist and the Printmaking Department. The subsequent sale of prints covers the entire cost of the projects. Any profit goes to 2D student Merit Awards and it supports additional Special Events in printmaking such as Visiting Artist lectures, workshops, demos, and individual studio visits.
About Dr. Lakra
Dr. Lakra (Mexican, b.1972) is an artist and tattooist living and working in Oaxaca, Mexico. Born Jerónimo López Ramírez, he renamed himself Dr Lacra (or, Dr. Scar) in reference to the medical briefcase in which he carries his equipment, and recognition of his manipulation of found imagery and objects. He also creates collages and drawings, which started as sketches for his tattoos. Using various sources of iconography to depict a wide variety of content, the artist focuses on the juxtaposition of new and old. Other themes include vulgarity, religion, evil, repression, sex, and violence.