You are here
Grace Coulombe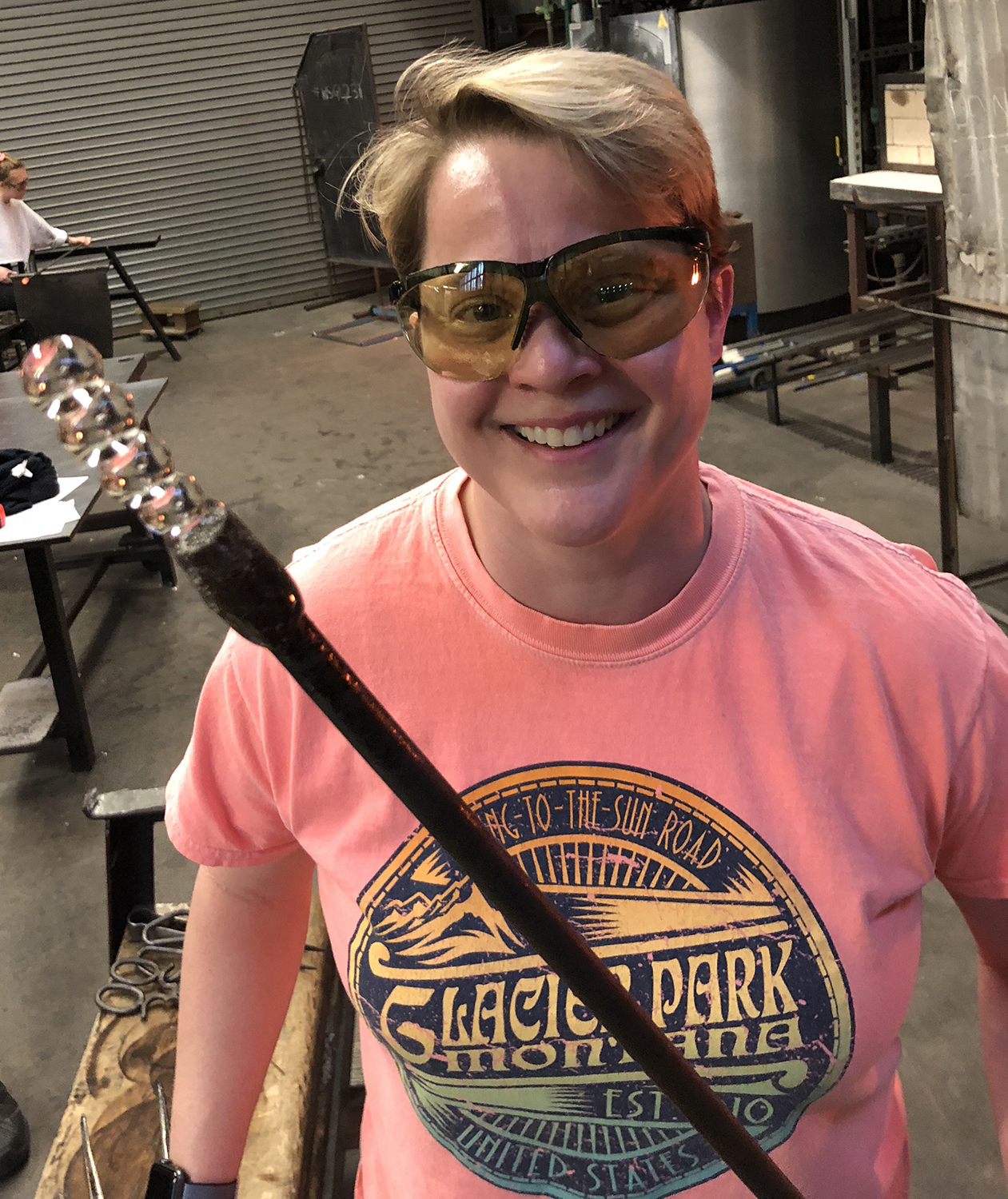 Grace Coulombe's professional life focuses on calculus, statistics and mathematics. As someone who is mesmerized by watching glassblowers work, Grace was looking for an immersive experience where she could learn the basics of blowing glass. For her first ever art class, Grace decided to enroll in MassArt's summer glassblowing course in June 2017, and came back again for winter intersession 2018. Grace says,
"Glassblowing with Professor Josie Gluck was the perfect fit for me. Josie's teaching style encourages risk taking and learning from mistakes. I enjoyed the freedom of discovery with respect to working with glass, understanding its properties, and experimenting with variety of techniques and tools.  For me, my success is partly defined by what I learn from my failures. In fact, the most beautiful looking piece I made ended up on the floor in a spectacular moment of failure on the last day of class."
When Josie Gluck asked her students "What is glass?" Grace answered, "What is glassblowing to me? An inspiration. An avenue to creativity. A challenge. The whole world on the end of a pipe. My new love, passion, obsession."
Grace forged a new friendship while in class. Now, Grace and her friend continue to take lessons and blow glass at every available opportunity. For now, Grace's goal is to make a technically well-made drinking glass. She says, "Once I master that, I will endeavor to make a magnificent work of art. Until then, I continue to be delighted every time I drink out of one of my less than perfect tumblers."