Master Print Series: Alison Elizabeth Taylor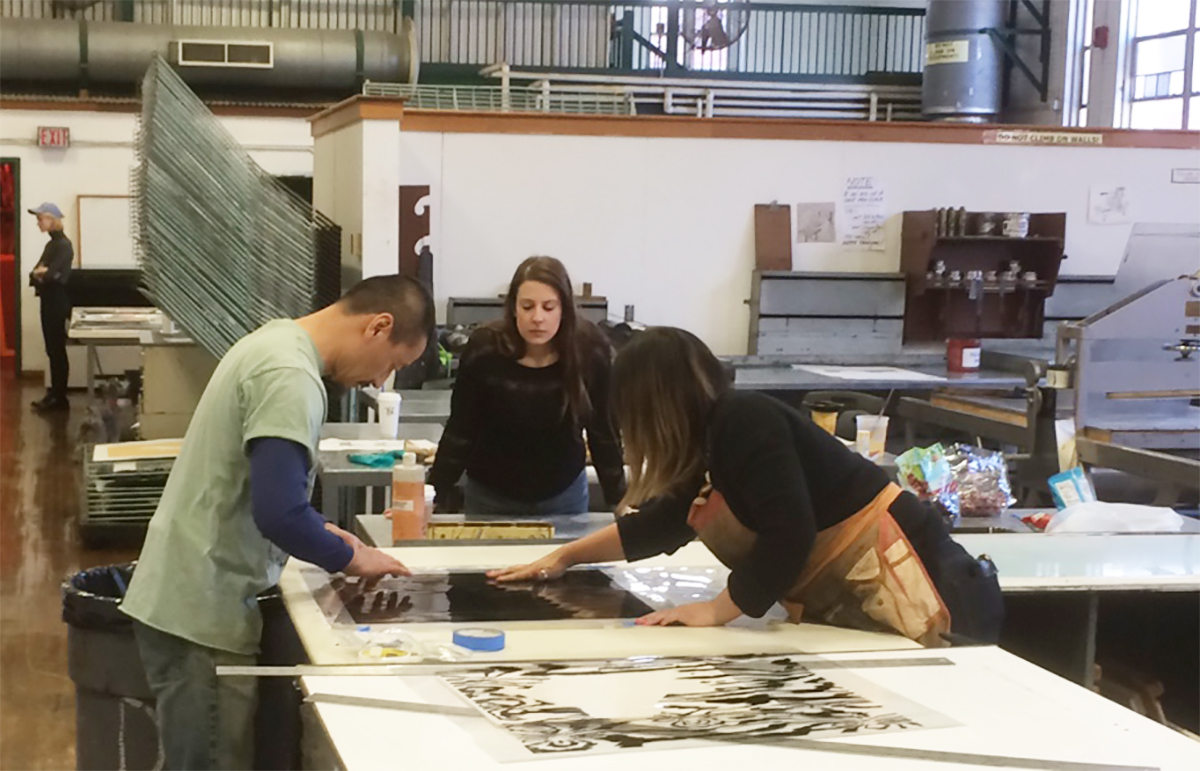 MassArt welcomed artist Alison Elizabeth Taylor for the 2016 Master Print Series, an artist in residency project during which, an established artist transforms an idea into physical artwork, and invites students to collaborate in the art-making process.
Alison Elizabeth Taylor was born in Las Vegas in 1973. She received her MFA from Columbia University in 2005 and currently lives in Brooklyn. NY. Taylor is represented by James Cohan Gallery, NY and has been a recipient of a Comfort Tiffany Award and a Smithsonian Artist Research Fellowship. She participated in the Biennial of Contemporary Art, Colombia, and her work has been exhibited widely, including at the Johnson Museum, Cornell; Château de Nyon, Switzerland; National Academy Museum, NY. Public collections include the Brooklyn Museum, Toledo Museum, OH, Des Moines Art Center.
print created

"Monkey Wrench," 18 1/2 x 16 7/8"
Silkscreen with collaged, laser-cut, digital print components