You are here
Here's who is speaking at 2022 college commencements in and around Boston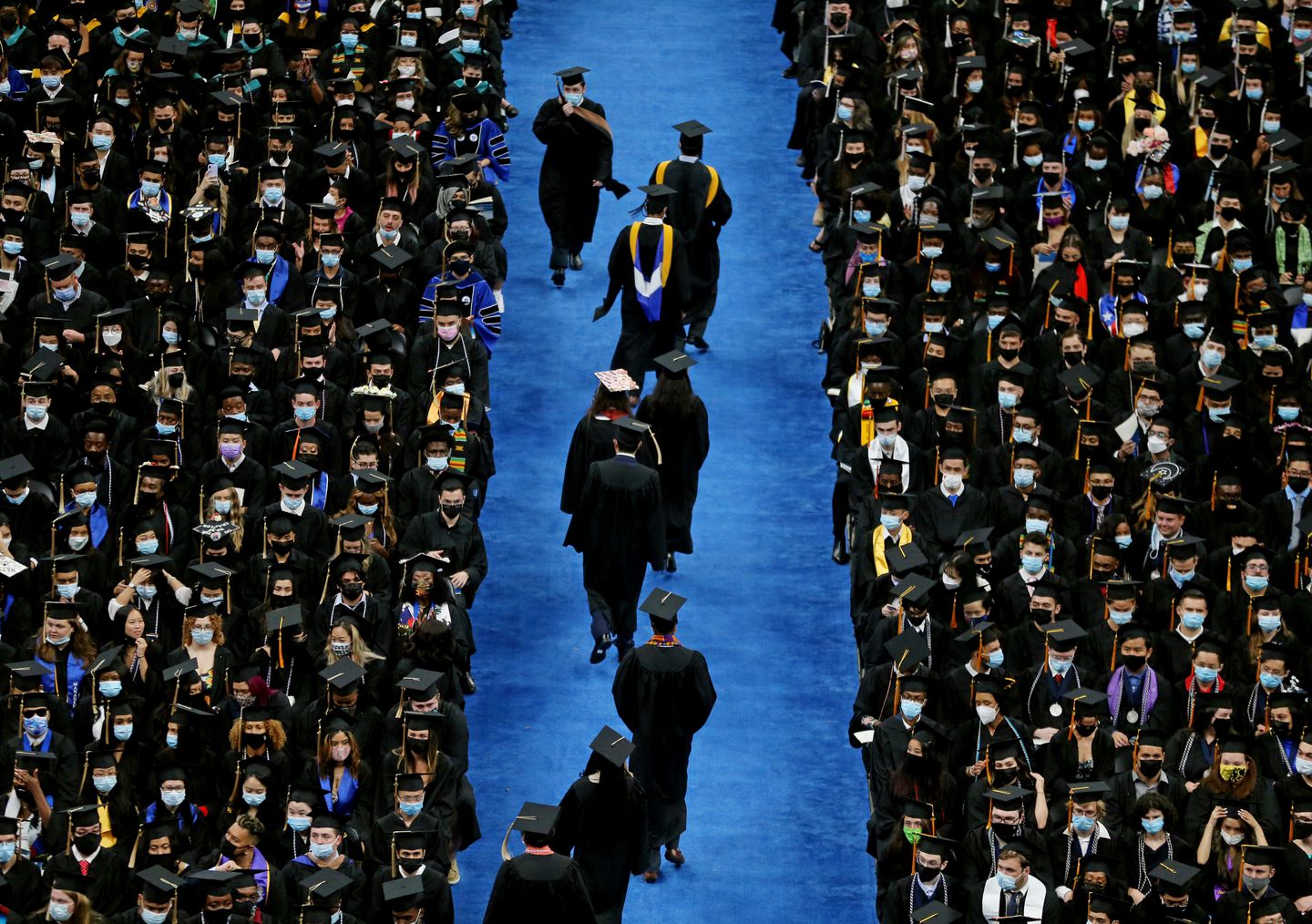 "College graduation season is upon us, with some schools holding their first in-person commencements since the pandemic hit. Below is a list of schools around Boston and what they plan to do to celebrate their graduates this year.
"Massachusetts College of Art and Design
"MassArt will hold its commencement ceremony on May 19 at the Leader Bank Pavilion. The commencement speaker and honorary degree recipient will be Kim Janey, Boston's former interim mayor."