You are here
Meet Reboli Center's March Artisan of the Month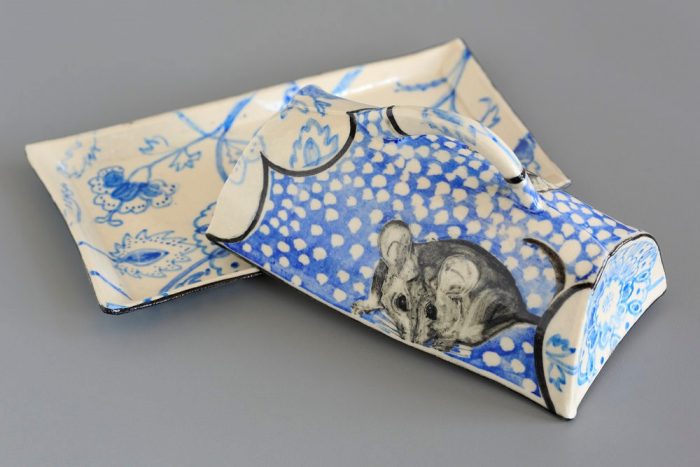 "For the month of March, the Reboli Center for Art & History in Stony Brook's featured artisan is potter Hannah Niswonger.
"Hannah Niswonger's whimsical work is so striking, colorful, cheerful and unique, we're thrilled to welcome her as the Reboli Center's March Artisan. We're sure everyone will be delighted by her creative mix of vibrant designs and realistic animal portraits in her pottery. They are so adorable and colorful that they make you feel so happy," said Lois Reboli, president and a founder of The Reboli Center.
"Niswonger fell in love with clay while in college at Wesleyan in Middletown, Connecticut, where she earned a BA in studio art.  Hannah received a MFA in ceramic sculpture from Alfred University in Alfred, New York. She is currently teaching at Massachusetts College of Art and Design, and has taught courses in ceramics at Harvard University, Carnegie Mellon University in Pittsburgh, Pennsylvania and Georgia State University in Atlanta, Georgia. In addition, Hannah frequently teaches sculpture classes.  She gives workshops nationally, as well as exhibiting in galleries throughout the United States. Hannah also participates in juried craft shows, including the Philadelphia Museum of Art Show, the Smithsonian Craft Show and CraftBoston. A resident of Melrose, Massachusetts, she lives there with her husband, three children, one dog and two rabbits."