You are here
This Engineer's Fashion Inventions Include A Self-Laced Corset & Transformation Dress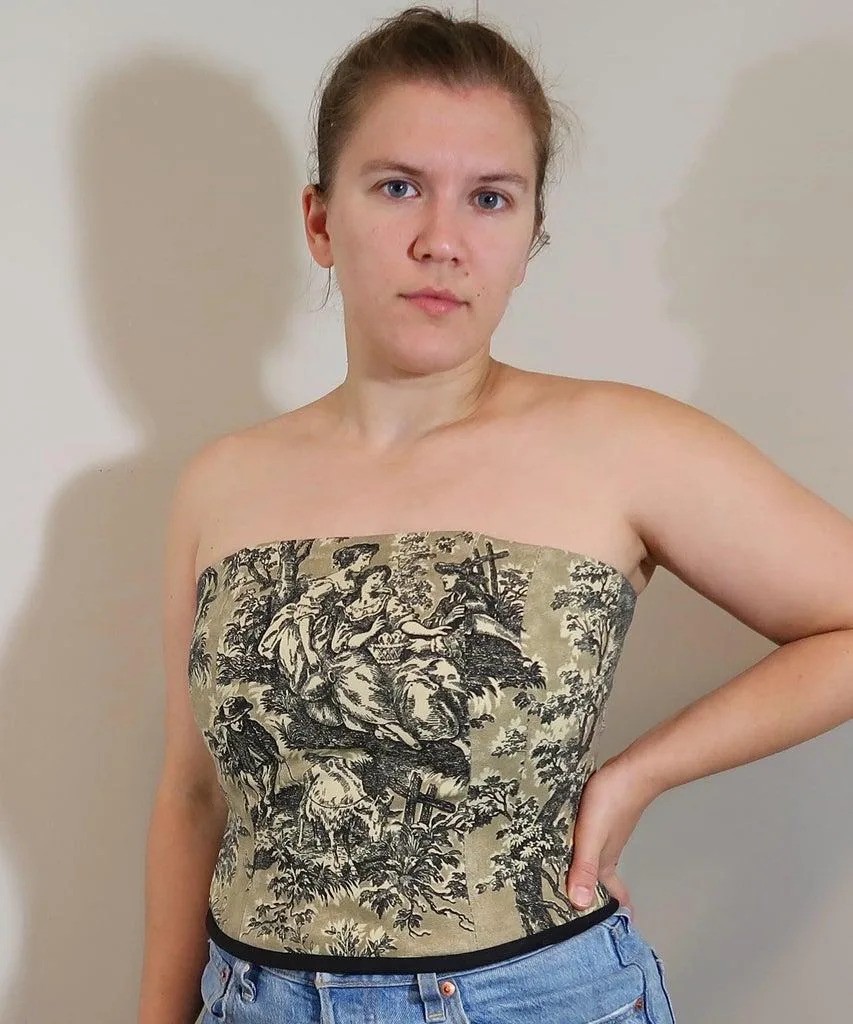 Date:
Friday, November 19, 2021
While Katzovitz now showcases her creations to thousands of followers on TikTok, Instagram, and YouTube, she never envisioned herself as a "designer." As a kid, Katzovitz says she shone brightest in subjects like math and geometry; in college, she studied mechanical engineering. But her love for avant-garde fashion stayed with her, "like a bug in the back of my mind." So while studying at Northeastern University, Katzovitz also enrolled in a certificate program at the Massachusetts College of Art and Design, where she took classes in fashion, design, and sustainability.
After college, she worked as a full-time mechanical engineer in Boston, while dabbling with projects in fashion design on the side. This inspired her to start thinking about how to merge the two careers: "I wasn't finding the perfect job that combined them, so I was just like, 'I'm going to start making the things that I want to see in the world.'" With that in mind, six months ago, Katzovitz — who now works as a freelance mechanical engineer in San Francisco — started a YouTube channel, where she documents projects that range from a fire-lit cape to 3D-printed breastplates. She has since also joined TikTok, where some of her videos have been viewed over 500,000 times.
Rather than focusing solely on the design aspect though, Katzovitz is using engineering and science to create one-of-a-kind inventions that are more technologically advanced than anything available on the retail market today. Imagine: a self-laced corset and 3D-printed clothing that changes color.