You are here
The Closest Thing to Skin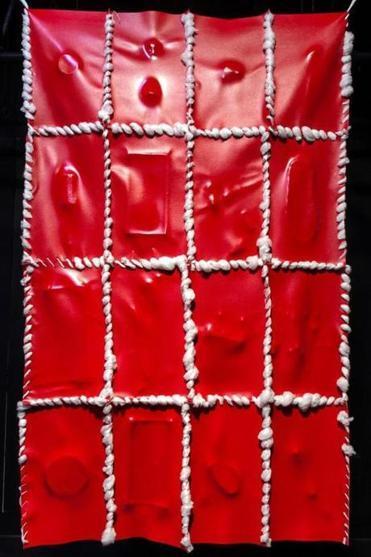 Date:
Thursday, December 27, 2018
Cate McQuaid of the Boston Globe reviews the work of recent fibers graduates, no on view in "Tense" at the Fort Point Arts Community Gallery.
McQuaid writes, "'Tense,' while intentionally discomforting, also feels bright, earnest, and a little raw, like the work of newly minted artists. That's tense, too, of course — rough edges that in time will be sanded down."