You are here
Finding Fiber Art at the DeCordova and Rose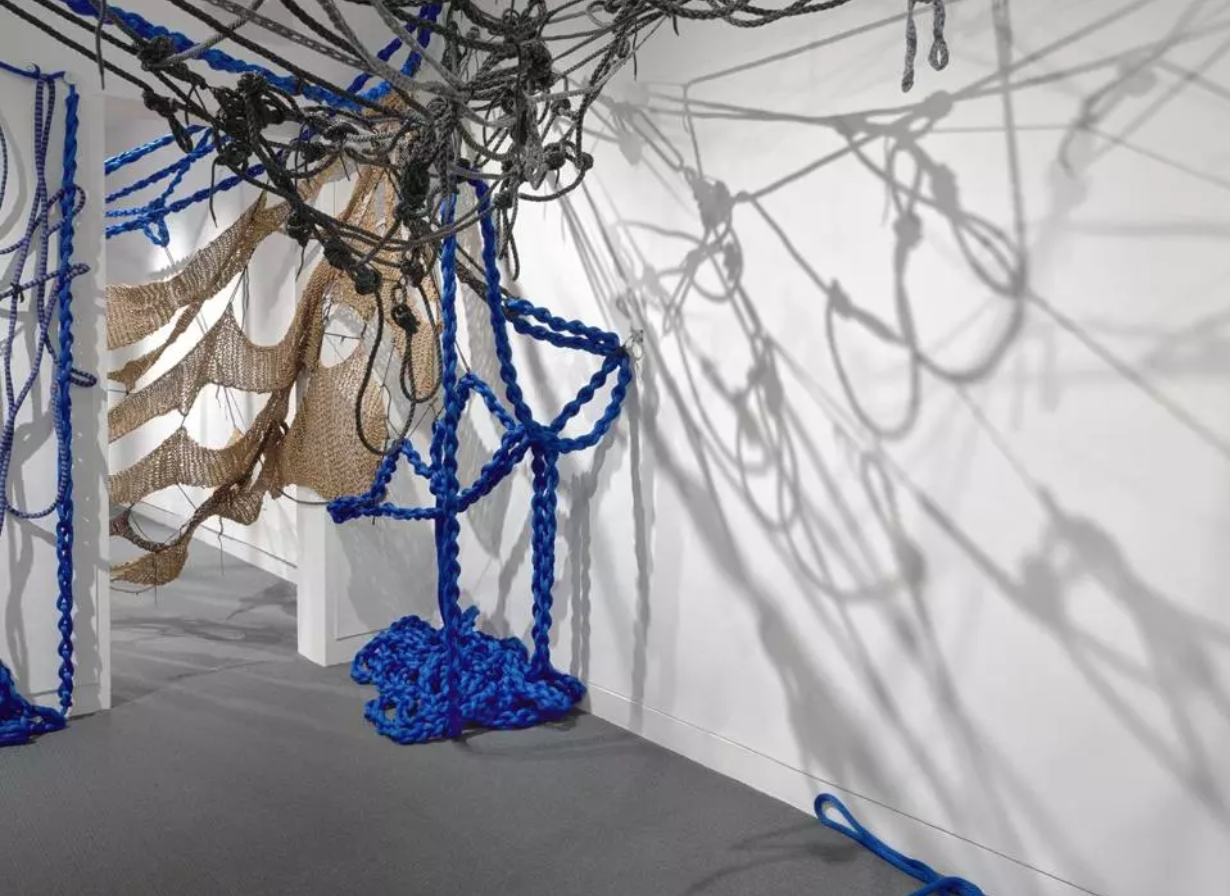 Date:
Thursday, November 1, 2018
Cate McQuaid of the Boston Globe reviews "Sheila Pepe: Hot Mess Formalism" at the DeCordova Sculpture Park and Museum. She notes that the work of Sheila Pepe '83 BFA Ceramics is
"morphing, coiling, pendulous installations, often made of neon-colored shoelaces, derby rope, and nautical towline, are also festive and somehow cozy, like your grandma's afghan gone haywire. The artist, who crochets these things herself, has become the spider. She has entered the shadow, turned the lights on, and found the place hospitable."