You are here
Partnership with Beijing Royal School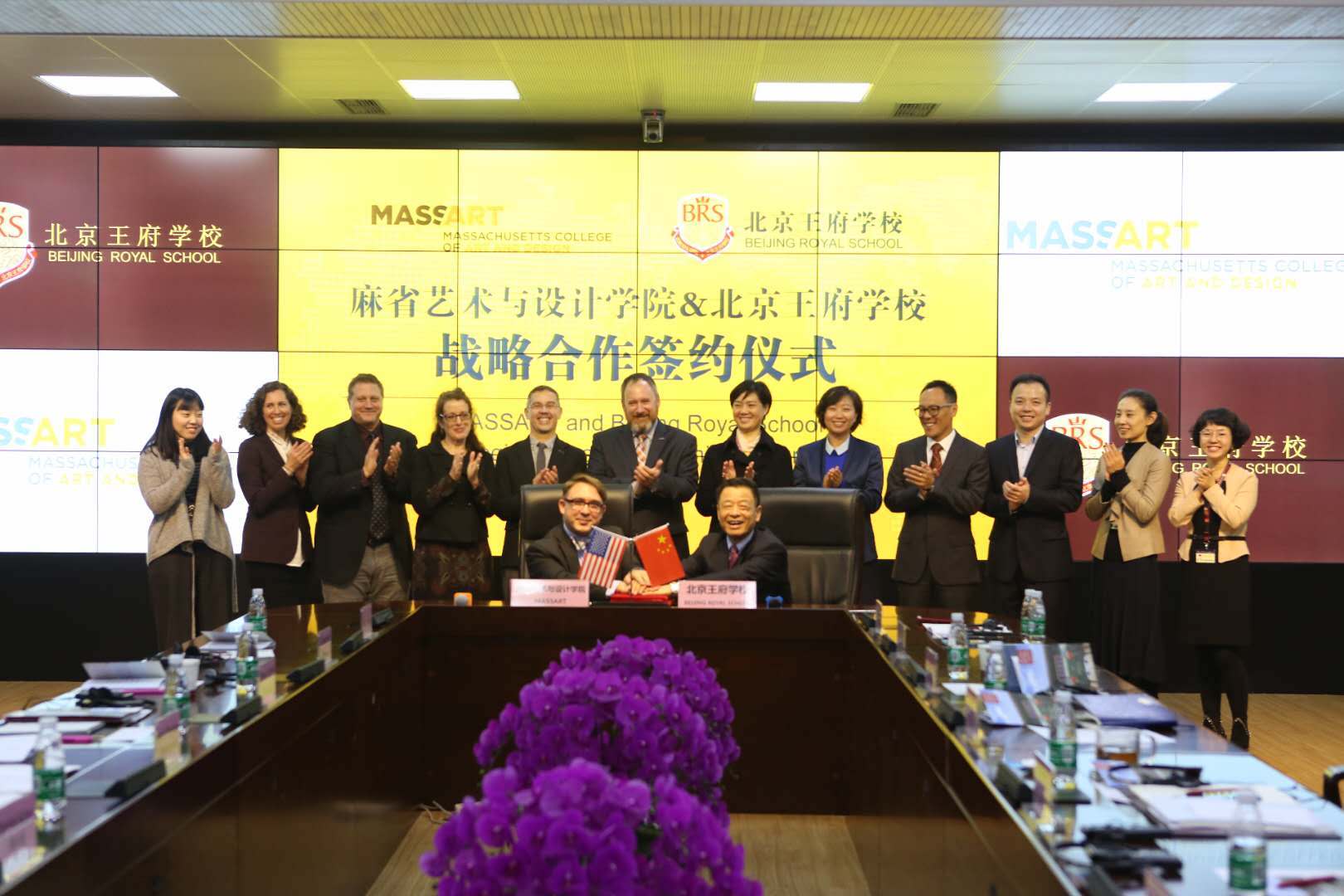 Date:
Wednesday, December 6, 2017
MassArt announces a five-year partnership with Beijing Royal School (BRS), a private K-12 educational institution in Beijing, China. The College recently signed a partnership agreement that outlines the objectives of exposing BRS students to an excellent U.S. art education, assisting BRS high school students and teachers in preparing high-level portfolios and assisting BRS in improving their model and methods of teaching art at BRS; in exchange, BRS will assist MassArt in expanding its academic influence in China and recruiting Chinese students to apply for MassArt's undergraduate program.
brs student portfolio development
BRS high school students will participate in MassArt's foundational art and design courses, either during the summer at MassArt or during the school year at BRS through an integrated curriculum developed with MassArt. After BRS students complete the foundational courses, they may participate in the four-week Summer Studios course at MassArt.
MassArt and BRS will explore the development of supplementary arts programming for 4th through 8th grade BRS students.
Professional Development
MassArt graduate students will have the opportunity to participate in two types of residencies:
a one-month residency at BRS to assist students with portfolio development while also continuing their own professional studio practice in Beijing
a full semester residency teaching or co-teaching an elective course
BRS teachers may participate in MassArt's Teaching for Artistic Behavior (TAB) Institute, a one-week summer program at MassArt.
This partnership will continue to evolve as we identify additional collaborative opportunities.