You are here
Paint-splattered Chucks come from Local Collaboration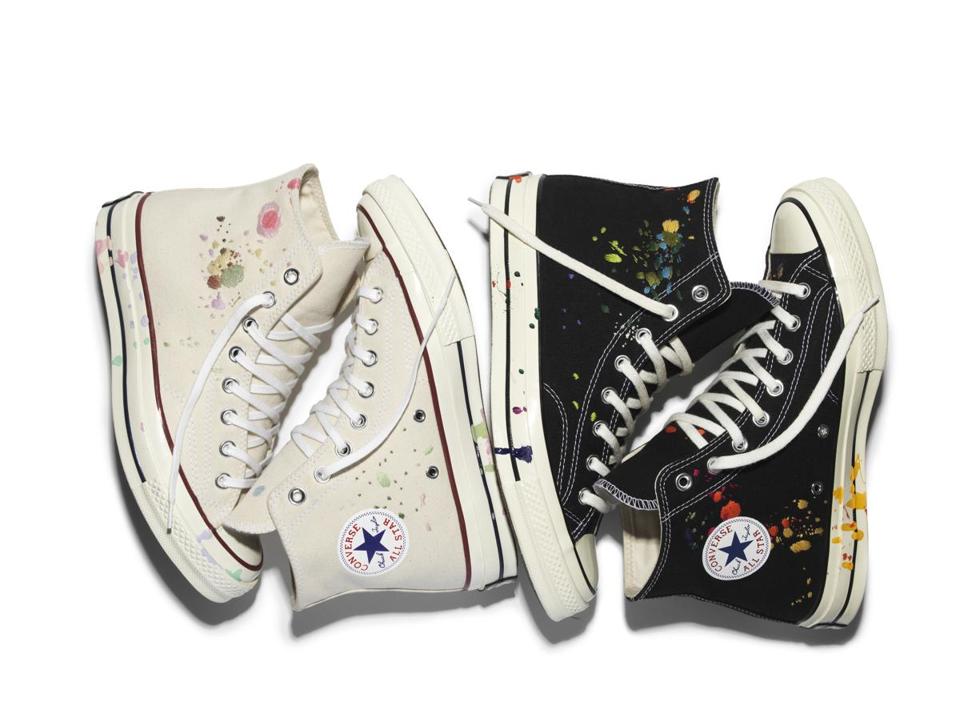 Date:
Wednesday, November 18, 2015
Some of Pat Peltier's ('12 BFA Animation) early forms of creative expression didn't work out so well. He got kicked out of prep school, for example, for lewd conduct on a skateboard.
Now the Boston artist is about to gain some traction for his shoe designs — a new collaboration between Converse and his Bandulu clothing label.