You are here
MassArt Ciné Culture: Wenhua Shi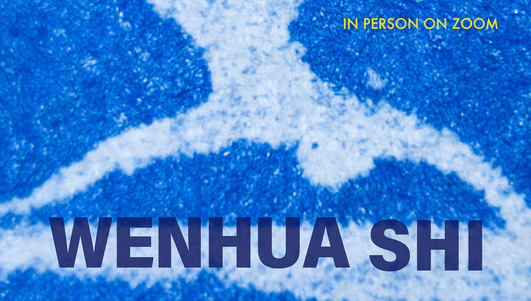 Date:
Tuesday, February 9, 2021
The MassArt department of Film/Video is pleased to welcome Wenhua Shi to the MassArt Ciné Culture Screening Series via Zoom on Tuesday, February 9 at 7pm EST.
Wenhua Shi pursues a poetic approach to moving image making, and investigates conceptual depth in film, video, interactive installations and sound sculptures. His work has been presented at museums, galleries, and film festivals, including International Film Festival Rotterdam, European Media Art Festival, Athens Film and Video Festival, Ann Arbor Film Festival, Pacific Film Archive, West Bund 2013: a Biennale of Architecture and Contemporary art, Shanghai, Shenzhen & Hong Kong Bi-City Biennale of Urbanism, and the Arsenale of Venice in Italy. He has received awards including the New York Foundation for the Arts, the New York State Council on the Arts, and Juror's Awards from the Black Maria Film and Video Festival.
Attendees are invited to view selected works asynchronously and join the filmmaker for a discussion and Q&A with the Ciné Culture audience.
The Massachusetts College of Art and Design Ciné Culture (MACC) screening series was established in 2018 by filmmaker and MassArt Film/Video department chair Soon-Mi Yoo. Each semester, the series brings to campus a diverse group of filmmakers and moving image artists for screenings, panel discussions, master classes, and performances.