MASSART CINÉ CULTURE | KAMAL ALJAFARI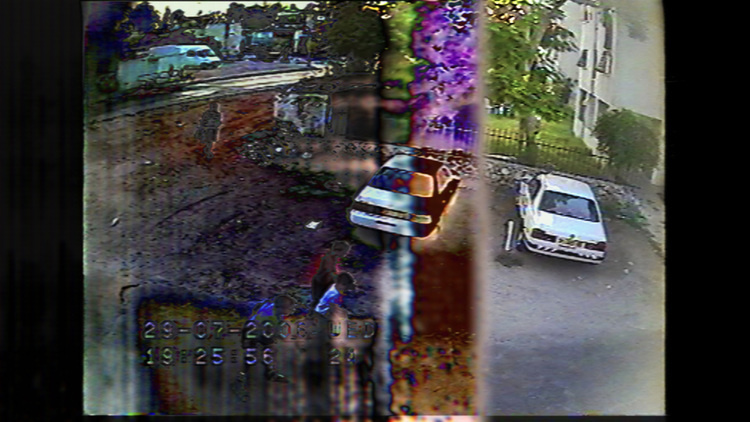 Date:
Tuesday, September 14, 2021
The department of Film and Video is pleased to Welcome Kamal Aljafari to the MassArt Ciné Culture Screening series on Tuesday, September 14, 2021 at 7pm EST via Zoom.
Kamal Aljafari's work interweaves fiction, non-fiction, and art. His first film The Roof (2006) won best soundtrack at Fidmarseille, and was followed by Port of Memory (2009), which received the Prix Louis Marcorelles at Cinema du Reel Paris. In 2015 he made the film Recollection, in which he removes actors from the foreground of films shot in Jaffa, to narrate the fate of a vanished city and passersby caught in the background. The film premiered at Locrano, and toured in many art venues and museums. This was followed by An Unusual Summer (2020), made with surveillance camera material filmed by his father, narrating poetry of daily life through one corner of the street in his native city. Premiered at Burning light, Visions du Reel, and hailed by many critics as one of the top films of 2020, the film played in many festivals, including Viennale, Rotterdam, and Seville, winning several awards. Currently Aljafari is editing A Fidai Film, about a crime committed against images.
Aljafari was a featured artist at the 2009 Robert Flaherty Film Seminar in New York, and in 2009- 2010 was the Benjamin White Whitney fellow at Harvard University's Radcliffe Institute and Film Study Center. He taught at The New School in New York, and at the German Film And Television Academy, Berlin. Showcases of his work have taken place at Lussas Film Festival in France and at the Cinémathèque québécoise Montreal. In 2021 he was a member of the international jury at Visions du Réel film festival, as well as the Locarno film Festival in Switzerland.
Attendees are invited to view our program of selected works asynchronously, and join the filmmaker for a brief discussion and Q&A with the Ciné Culture audience.
This event is free and open to the public. Please register via Eventbrite for links and details. Registration closes on Tuesday September 14 at 7pm EST.
The Massachusetts College of Art and Design Ciné Culture (MACC) screening series was established in 2018 by filmmaker and MassArt Film/Video department chair Soon-Mi Yoo. Each semester, the series brings to campus a diverse group of filmmakers and moving image artists for screenings, panel discussions, master classes, and performances. All Fall 2021 screenings will be held virtually, with filmmaker discussions happening synchronously on Zoom.