You are here
MassArt Ciné Culture: Darren Alexander Cole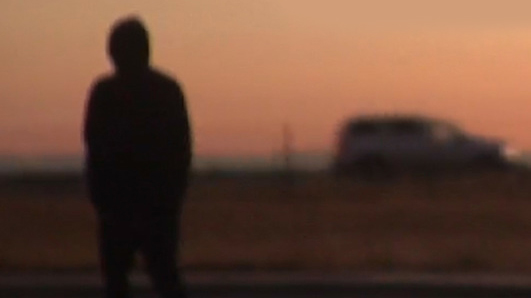 Date:
Tuesday, November 24, 2020
The MassArt department of Film/Video is pleased to welcome Darren Alexander Cole to the MassArt Ciné Culture Screening Series to present and discuss the world premiere of his work Dual Stream Live.
Dual Stream Live​ is a performance-based presentation that allows the viewer to experience a selection of short works created by Cole with an additional 360-degree behind the scenes camera view. This is a first-hand look into the lived experiences of the artists. We seek to bring raw, conceptual commentary on society, culture, race, and politics to spark further discussion about our communities. Featuring: live performances by Milkshaw Benedict, Darby, Steven Julien-Stewart, and friends.
Darren Alexander Cole was nominated and featured on the cover of Art New England Magazine's 2019 New Emerging Artists Series. As a Director of Photography, Cole completed a music video for the Violent Femmes' I'm Nothing featuring Stefan Janoski which premiered at the MKE Film Festival in 2019. Cole was also a contributor in the camera department on the film Markie in Milwaukee by Matt Kliegman which earned an Honorable Mention for the Grand Jury Award at SlamDance in 2019. Cole has produced four films in the past three years for director Nora Jaenicke with Proof, still in festival circulation. The quartet of stories ("Joyce", "Whales", "Between Seconds", and "Proof") have been the recipient of over 40 international awards.
Most recently, Cole collaborated with Mindpool Live and was Co-Producer for Streaming Outta Fenway starring Boston's own Dropkick Murphys and a Double Play with Bruce Springsteen which reached 9 million viewers globally. The show raised $750,000 for multiple charities during the wake of Covid-19 this past spring. It was also the first ever musical performance to be live-streamed from a major U.S. stadium without a live audience to conform with covid-19 regulations.
As a Visiting Assistant Professor at MassArt, Cole researches the intersection of art and technology as a tool for communication that promotes equity and social justice.
Attendees are invited to view the performance live followed by Q&A with the filmmaker.