You are here
Library talk - Prof. Juan Obando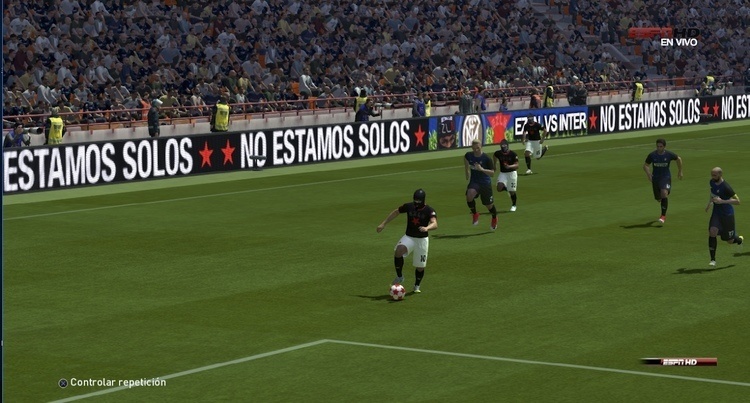 Date:
Wednesday, November 20, 2019
Come to the MassArt library to hear Prof. Juan Obando discuss his major solo exhibition in Bogotá, Colombia.
In this project —and through a series of new pieces— Juan Obando uses the masked rebel as a central character to propose an oppositional reading on different models of contemporary revolution.
On one side, the exhibition presents "Pro Revolution Soccer", an interactive video-game installation featuring a hacked version of the popular Pro Evolution Soccer (PES) video game. This piece is inspired by the long-lasting relationship between The Zapatista Army of National Liberation (EZLN) in México and the Italian soccer club Inter Milan —and by a mythical soccer match that never took place in which EZLN challenged Inter. On the other side, a video-installation titled "PR" showcases a "Pussy Riot" concert orchestrated by the artist weeks in advance at Espacio Odeón. In this performance, a masked ensemble posing as Pussy Riot sang songs related to the Russian collective own links to the US Department of State among others topics such as American cultural interventionism, #fakenews and ideological manipulation via social media.
Through the tension between these two pieces, Obando proposes an opposition between the hacker imagination —analog to neozapatismo—, its spaces of autonomy, intervention and illegality that survive parasitically on capitalism; and the reductive fictions of revolutions implanted by imperialist interests and the forms of "rebellion" created and mediated by neoliberal systems of control.
Pro Revolution presents an archaeology of contemporary revolutions which seeks to activate the local imagination towards new forms of revolutionary thinking —such as hacking and coding— as well as to provide a critical look at the ways in which we share propaganda by reproducing assumed symbols of insurgency highly mediated by a neoliberal techno-centric power structure.
Light refreshments will be served.