You are here
Haim Steinbach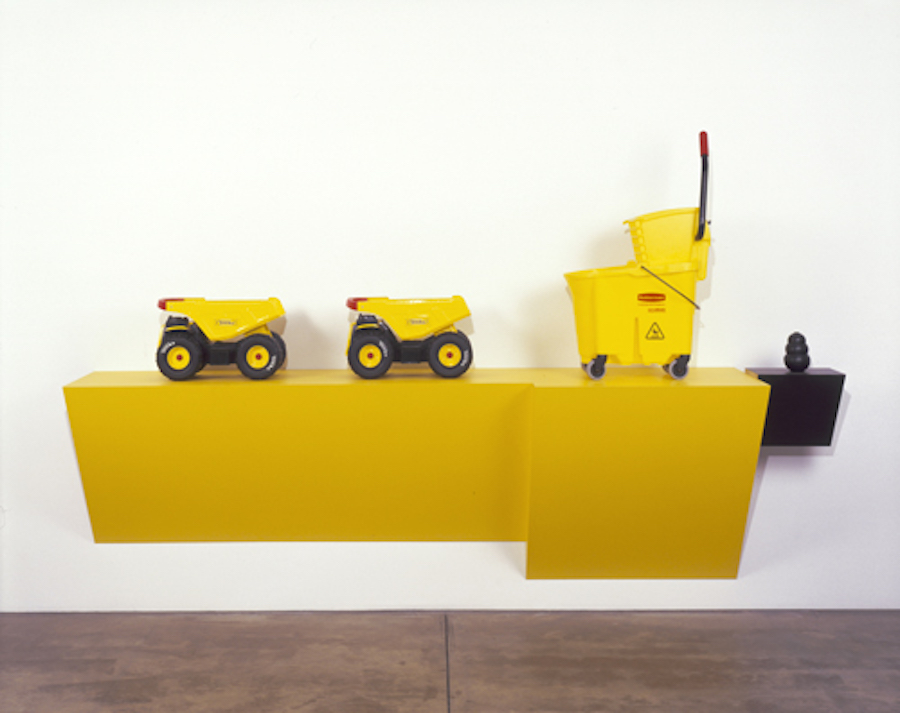 Date:
Wednesday, November 12, 2008

For over thirty years, the sculptor Haim Steinbach has used shelves in his work to submit everyday objects to a new level of artistic scrutiny. Fascinated by the shared social ritual of collecting, arranging, and presenting objects, Steinbach originally culled used goods from flea markets and yard sales for his art works. He began displaying similar items side by side on a shelf, carefully arranging them according to their potential social or cultural connotations.
Far beyond readymades, his works not only underline the aesthetic aspects of everyday objects but can also function like language: since the items were invented for our own use, we can communicate through them. The objects become signifiers of personal and social identity and, in the absence of the owner(s), the possessions become the only existing indicators of their identity. Haim Steinbach's work has been shown around the world, with recent exhibitions in Paris, Milan, Los Angeles, Berlin, London, New York, and Tokyo.