You are here
Gregory Crewdson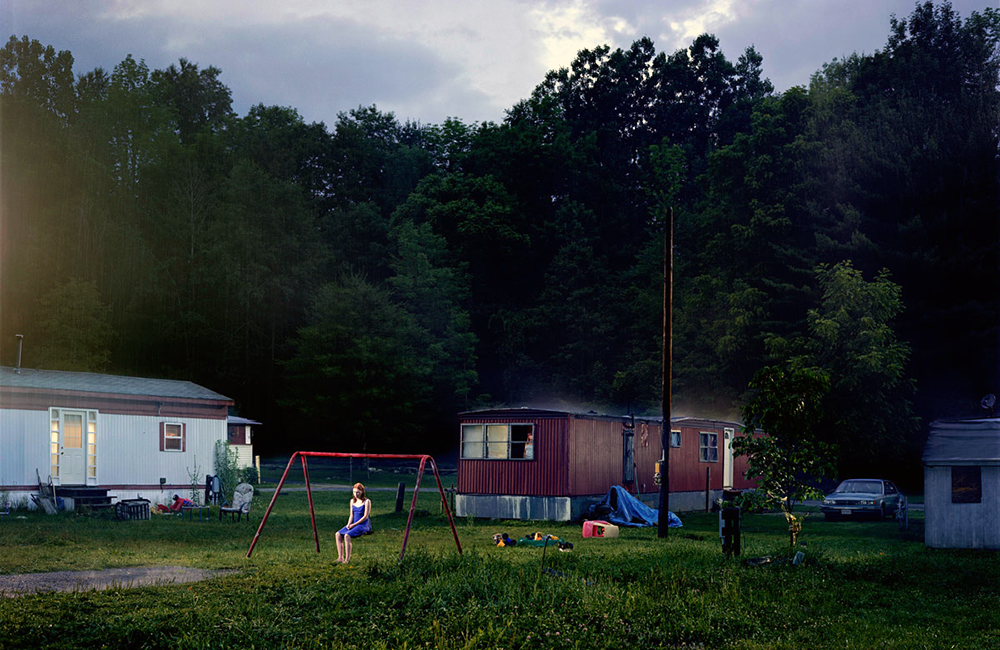 Date:
Wednesday, October 29, 2008

Renowned photographer Gregory Crewdson is best known for his elaborately staged, surreal scenes of American homes and neighborhoods. Crewdson's almost cinematic photographs - reminiscent of Alfred Hitchcock's films and Edward Hopper's paintings - often impart to viewers a sense of impending crisis. The moody and enigmatic atmospheres, combined with a suggested narrative, allow the viewers to develop and project their own theories about the inscrutable drama within the works. Crewdson has published several books of his photographs and has exhibited widely in the United States and Europe.
His work is in many public collections, including New York's Museum of Modern Art, the Metropolitan Museum of Art, the Whitney Museum of American Art, the Los Angeles County Museum of Art, and the San Francisco Museum of Modern Art. He has received numerous awards including the Skowhegan Medal for Photography, the National Endowment for the Arts Fellowship, and the Aaron Siskind Fellowship.