You are here
Dinner Table Project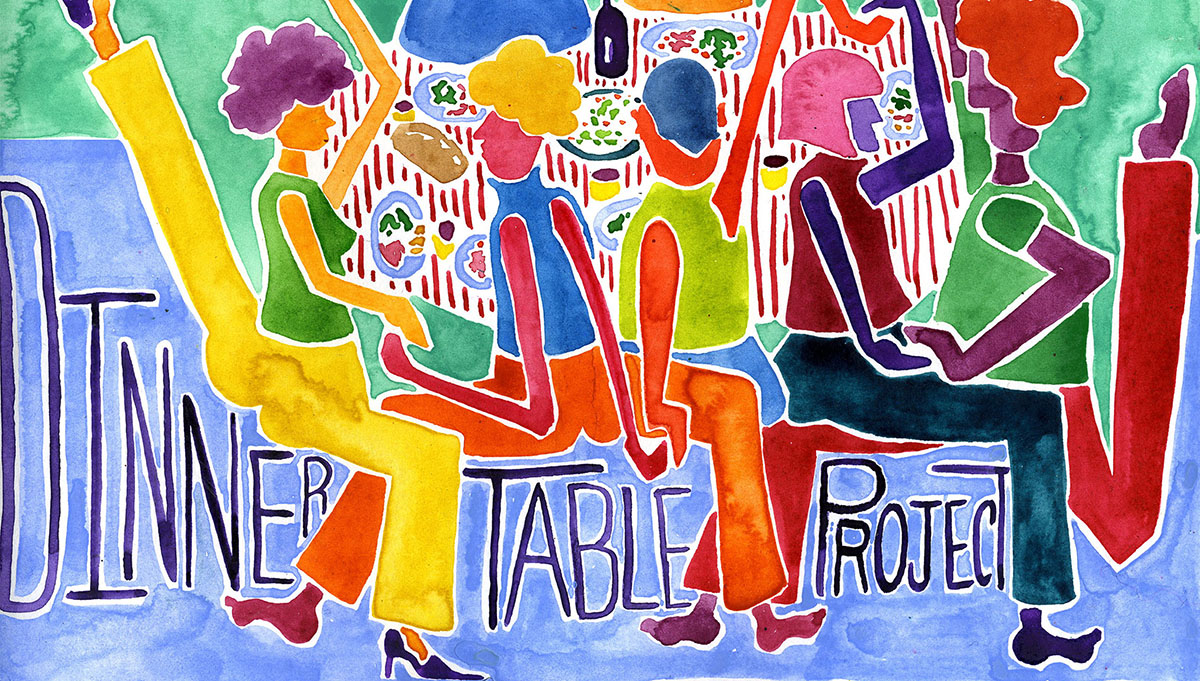 Mission
This group holds at least one dinner each semester that is open to all in the community and focuses on opening a dialogue between strangers. 
Purpose
To share a meal with strangers and friends to create a dialogue that betters our community and fosters growth.
About
The Dinner Table Project began in the Fall of 2018 by then-student Hannah Clark as a response to the food crisis in Boston. The project addresses student food insecurities, the politics of agriculture and the validity of functional craft. An invitation went out to makers and craftspeople across the college, for table linens, serving dishes, plates, bowls, cups and spoons all to live in a handmade table made from fallen pine trees in MA. A collective of makers then doubled as kitchen cooks, preparing a meal with donated produce from FairFoods and dry goods from The Shelf, MassArt's food pantry. Collaboratively, the artists created an evening of nourishment. The Dinner Table Project fed over 70 students at its first dinner. Each guest washes their dishes and resets them on the table so new spaces are always available. There is always another seat at the table. The collective hosts dinners once a semester and invites students campus-wide to help prep, cook, serve and share a meal together. The project has traveled to the Art Complex Museum in Duxbury, MA and is stored on campus. The Dinner Table Project is a space for makers by makers. Activism does not start and stop in our studios, it spills out into our cups and bowls.
Contact
Meeting Schedule
Typically, we meet twice a semester to host a dinner for the community; this semester, we hope to create recipes that utilize the ingredients from the $2 produce bags (for Boston-area residents) and pantry staples for low-cost vegan/vegetarian meals. We are also planning a virtual dinner for later in the semester.