You are here
Action for the Planet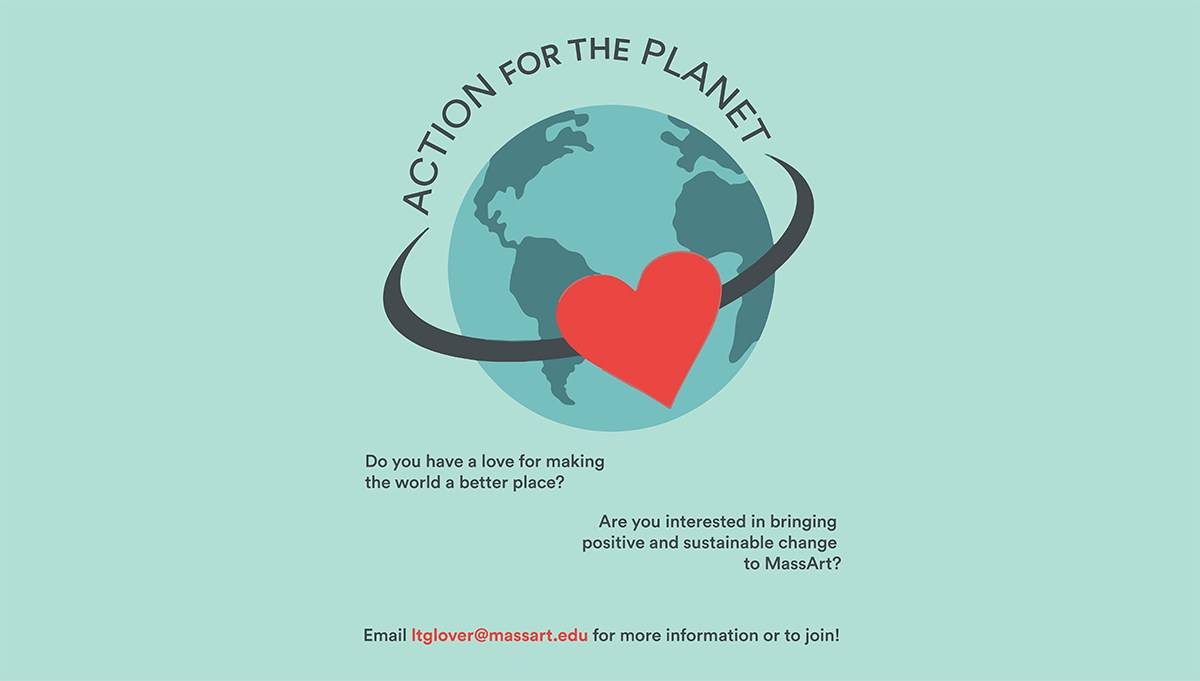 Purpose
To educate and take action towards a more sustainable future for MassArt and beyond.
Mission Statement
To raise awareness for and promote sustainability on campus through events and campaigns like our composting program.
Contact
Meeting Schedule
We are not hosting regular meetings yet, but if you are interested in being contacted when we begin to, please email Caroline or Lucy using the emails listed above.