You are here
Fine Arts Lecture: Paula Wilson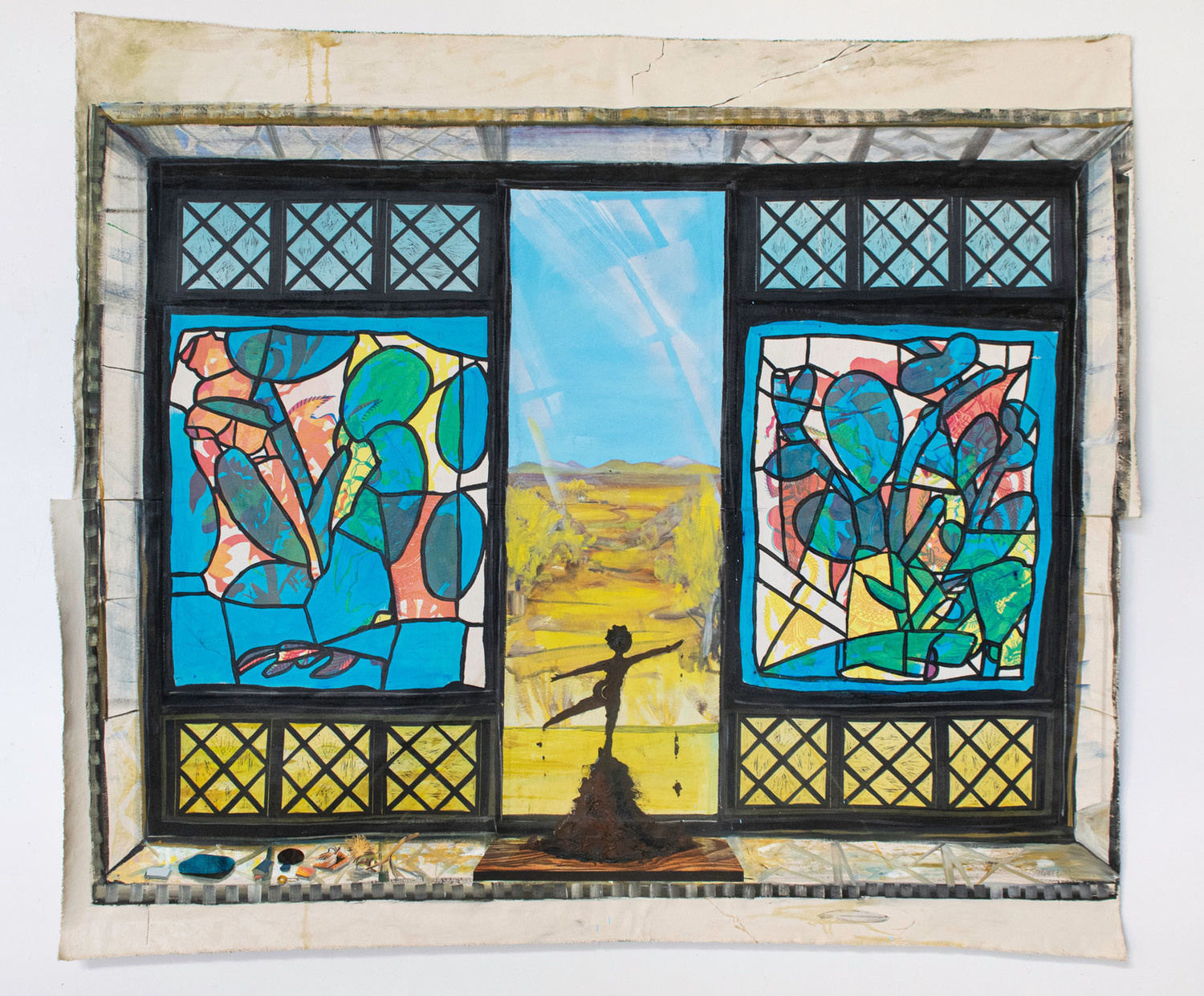 Date:
Wednesday, November 18, 2020
MassArt is pleased to welcome Paula Wilson as the next visiting artist of the Fall 2020 Fine Arts Lecture Series. Wilson will be in conversation with MassArt faculty Fred Liang.
Paula Wilson is a multimedia artist whose densely layered, colorful, and often monumental works utilize a variety of painting, collage, filmic, installation, and print techniques. As a black biracial woman born in Chicago, IL and living in the American desert, Wilson's multifaceted work resists a singular viewpoint. Her layering of color, image, pattern, and materials acts as a visual metaphor for the complex stratum of histories and cultures, both real and imagined that inform her work. 
Wilson was born in Chicago, Illinois, and received an MFA from Columbia University in New York and a BFA from Washington University in St. Louis. Wilson's artworks are in the collections of The Studio Museum in Harlem, Yale University, Mildred Lane Kemper Art Museum, The Rubell Family Collection, The New York Public Library, and The Fabric Workshop & Museum. She has been featured in publications such as Hyperallergic, Artforum, The New York Times, The Brooklyn Rail, and The New Yorker.  She is a recipient of the Joan Mitchell Artist Grant, Bob and Happy Doran Fellowship at Yale University, and Princeton University's Hodder Grant. Wilson is based in Carrizozo, New Mexico where she is co-founder of the artist organizations MoMAZoZo and the Carrizozo Artist in Residency (AIR). 
Paula Wilson joins Fred Liang, the 2D and 3D Fine Arts departments and the MassArt community.
Image: Paula Wilson, From the Ground Up, Woodblock print, acrylic, oil on muslin and canvas, 72 x 62 inches, 2020.